By Jane Fitzpatrick AE and Mark Taylor
In August we ran a feedback competition on the Gatherings crossword. Congratulations to the winner, Ruth Davies.
Below is a slightly adapted version of the personalised crossword she received as her prize. If you want to know more about Ruth, we suggest you take on this crossword!
Crossword no.17

By Jane Fitzpatrick AE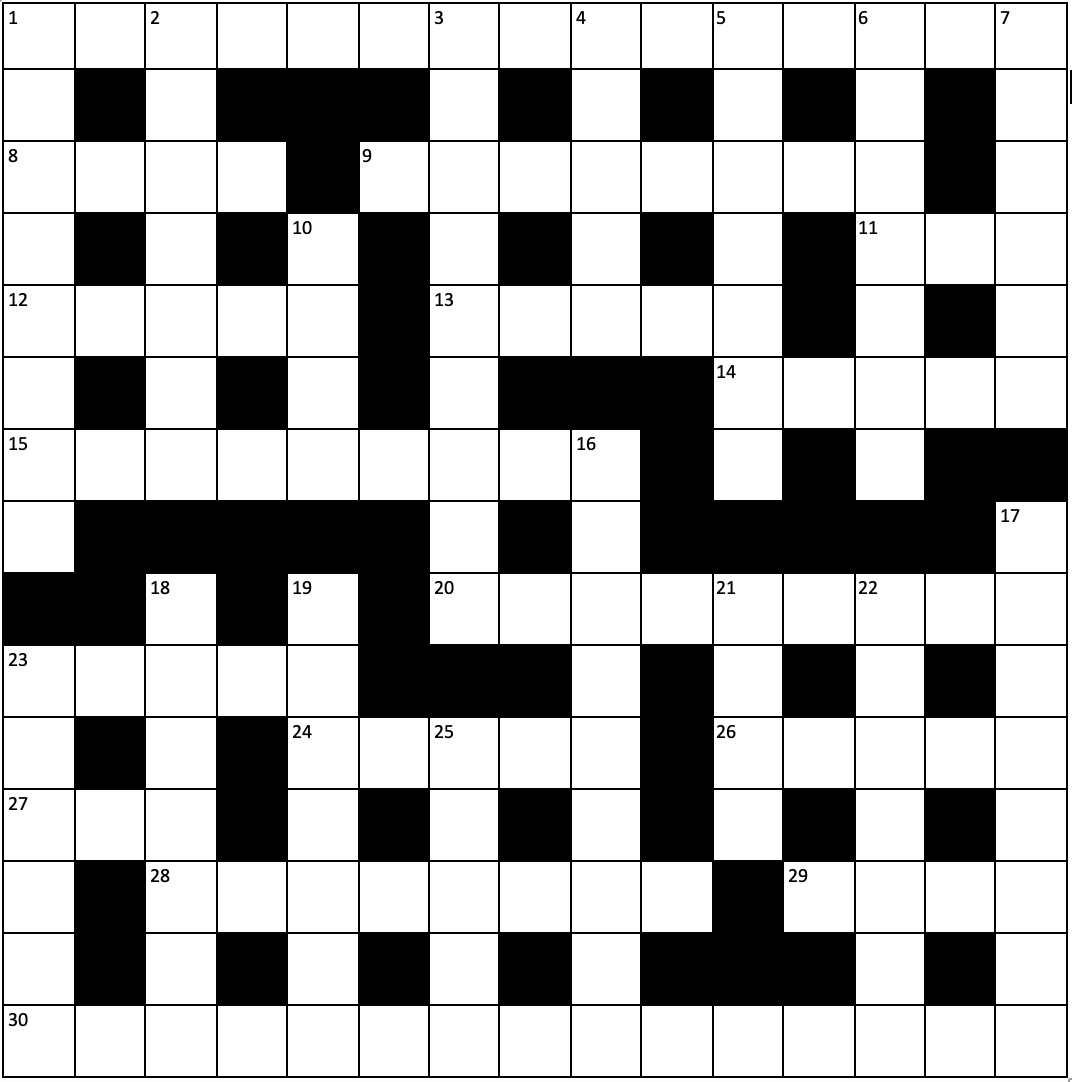 ACROSS
1 Garner collection of 2016 short works for review or keyhole surgery (10, 1, 4)
8 Stand and deliver (4)
9 'Cornish castle' in colour by mature learner
11 Half-aspire to be the cause of Cleo's downfall
12 Liberal up in blue spike (5)
13 Captivating output of our industry brooks no resistance (5)
14 Dreadfully loud curate without a clue describes royal house of England (5)
15* Prepare neat model of what editor does to typo-filled manuscript (5, 1, 3)
20 African finch sedate ere being mishandled (4, 5)
23 Keenly pursue small talk (5)
24 Brazen nuisance displayed boredom (5)
26 Across left, right and centre, you voiced being set for statement from the heart (5)
27 Selection of A or B means the world (3)
28 Subject has me genial for a change (8)
29 Superb, massive, ancient utopia lasts, a symbol of Greece (4)
30 Grisly mafia bed-mate unable to produce a luminous night vision (9, 6)​
DOWN
1 Foolishly blamed me when pickled (8)
2 Illustration was formerly abundant (7)
3 Problem for cats if they bristle round objects (9)
4 Rate core of oration (5)
5 Devours popular speaker's gags (7)
6 Alluring US theme-park city, or large and having nothing there in the end?  (7)
7 Curator may eke out starters, passing extra round after (6)
10 Blyton has ten idiotic characters (4) 
16 Dial Hertz to set out for other end of Cornwall from 9 across (3, 6)
17 Uproar when have trouble dancing? Let out a laugh (8)
18 Keen walker takes saunter between foot of Eiger and peak of Rimpfischhorn (7)
19 Instrument to chop large leek in backward European realm (7)
21 Aussies who can't fly muse sadly (4)
22 This PM is a sincere mother rabbit, by the sound of it (7)
23 Smoulder, though oddly sick of rich hothead (6)
25 Give drug to nice relative (5)
*the answer to this clue isn't really a common phrase
SOLUTION
Please scroll down to see the solution.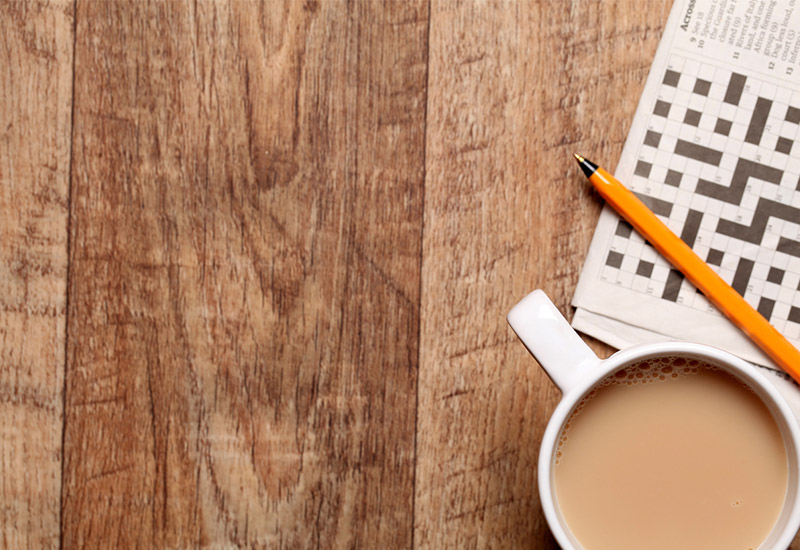 ACROSS
1 EVERYWHERE I LOOK    8 BEAR    9 TINTAGEL    11 ASP    12 LUPIN    13 BOOKS    14 TUDOR  
15 EMEND A LOT   20 SEED EATER   23 STALK   24 ENNUI   26 ULURU    27 ORB   28 LIEGEMAN   29 BETA    
30 HORSEHEAD NEBULA  
DOWN
1 EMBALMED    2 EXAMPLE    3 HAIRBALLS    4 RATIO    5 INGESTS    6 ORLANDO    7 KEEPER    
10 ENID    17 BROUHAHA    18 RAMBLER    19 UKELELE     21 EMUS   22 TRUDEAU   23 SCORCH   25 NIECE