IPEd's constitution sets out the terms under which IPEd and its Board operate.
Aims
The purpose of IPEd's aims, listed in the Constitution [PDF 447KB] are to represent professional editors and develop a high standard of professional practice through, among other things:
being the  recognised professional association of the editing profession in Australia and other regions in which it operates
providing professional development opportunities for editors
providing an accreditation scheme that offers editors a mechanism for demonstrating their competence, as measured against the

 

Australian standards for editing practice, and providing potential employers with confidence in the skills of the editors they hire
developing and maintaining standards for all aspects of editing practice
advancing the interests of members through affiliation with international associations of editors to provide mutual recognition of membership status and accreditation
providing access to information and advice on client-editor matters, contracts and advocacy on editorial services matters
promoting legislative, administrative, economic, commercial and social frameworks that advance the interests of the editing profession
educating and informing the community about the activities and operations of the editing profession and the benefits to be derived from the use of professional editors
providing a forum for technical, commercial and social interaction, and facilitating effective research and development of solutions to issues affecting the editing profession
promoting ethical practice within the editing profession
promoting and maintaining close working relationships with and among members and with other business and industry associations
providing a system for the resolution of disputes arising in the editing profession
doing all other lawful things that are incidental or conducive to the attainment of all or any of these objectives, or that may be calculated to advance directly or indirectly the interests of IPEd.
Legal status
IPEd is a not-for-profit company (ACN 129 335 217) limited by guarantee, registered with the Australian Securities and Investments Commission on 22 January 2008.
IPEd was initially the peak national body for the Australian societies of editors. The founding members of IPEd were the Canberra, New South Wales, Queensland, South Australian, Tasmanian, Victorian and West Australian societies of editors. On 1 July 2016, IPEd became the direct membership association of Australian editors, The societies with the exception of the Canberra Society of Editors, became branches of IPEd.
The members of IPEd are now the individual editors from across Australia and New Zealand.
IPEd has the power to enter into contracts and agreements with other organisations and individuals as necessary.
Structure
IPEd's structure comprises:
a Board and its standing committees
branches and branch committees, elected by branch members
Members of IPEd, organised in branches that cover states and territories
IPEd-wide executive staff.
IPEd Board
IPEd is governed by a Board, which is the board of directors of IPEd. One director is appointed by each branch. Directors are required by the Corporations Act 2001 to act in the interests of IPEd rather than solely those of the branch that nominates them.
Directors are not remunerated for their services, but may claim fares and accommodation to attend Board meetings in line with IPEd's policy on reimbursement of expenses, and may receive honoraria.
A director who is unable to continue as a director must be replaced within three months by another person, appointed by the same branch, who must retire at the next AGM. Directors are appointed for terms of two years. Directors who retire at the relevant AGM are eligible for reappointment.
The IPEd Board delegates the management and administration of IPEd to the Executive Officer, who heads the office staff. 
Board meetings
A quorum for a Board meeting is half the number of directors plus one. A director unable to attend a meeting may assign their vote to another director.
When a vote is tied, the Chair of an IPEd Board meeting has an additional casting vote.
The IPEd Board aims to have one face-to-face meeting each year, as well as monthly teleconference meetings.
Wherever possible, face-to-face meetings will be held in conjunction with other relevant activities, such as IPEd conferences. Meetings will be held in locations that minimise travel time and costs. Between meetings IPEd Board conducts business using email.
IPEd branches
IPEd has branches in New South Wales, Queensland, South Australia, Tasmania, Victoria, Western Australia and New Zealand (established 2019). 
Annual General Meetings
IPEd must hold an Annual General Meeting (AGM). The AGM and other general meetings may be held face-to-face or using communications technologies.
When votes are required at general meetings, each financial voting member has one vote.
A quorum for a general meeting is 25 members present in person, by electronic means or by proxy.
Staff
IPEd operations are managed by the staff, all working remotely by telecommunication.
The roles are:
Chief Executive Officer

Admin and Board Secretariat

Projects Officer
Communications Officer
Finance Officer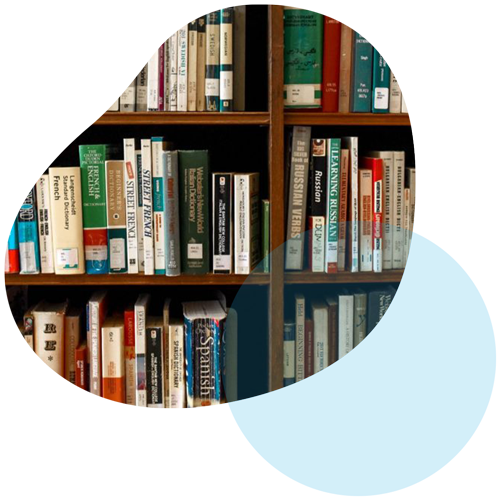 Committees
The IPEd Board can set up committees of directors and other members. Standing committees of the IPEd Board can be established to oversee and report on continuing operations. Ad hoc committees can be established to oversee projects, and disbanded when projects are complete or suspended.
The Board has given the Finance and Risk Management Committee, which consists of the Chair or Deputy Chair, Executive Officer and another appointed director, oversight of IPEd's financial affairs.