Criteria for each membership category to help you determine which category is the most appropriate for you.
Membership categories and fees
IPEd membership is open to all editors at any stage of their career including students. You are welcome to join at any time during the year for a 12-month membership. IPEd membership fees are fully tax deductible if you work as an editor, whether you're in an in-house or freelance role.
Note: When you apply for membership, you will need to choose and subsequently be assigned to a branch. The branches are responsible for arranging member meetings, events and professional development activities.
Choose your 2023–24 membership and apply today!
Professional membership (voting member)
Professional membership is for editors with relevant qualifications and possess cumulative work experience equivalent to 1 year of full-time professional editing OR cumulative work experience equivalent to 2 years of full-time professional editing. Documentations such as CV, written experience statement and 2 written referee reports must be provided when applying for membership in this category.
Do you have a professional membership with any overseas associations? Check our listing to find out if you are eligible for reciprocal membership.

Joining fee $32 plus
Membership fee $247
Optional: Editors Directory $63
Associate membership (non-voting member)
Associate membership is for anyone with an interest in editing and publishing OR a person whose work includes an element of editing but who does not meet the Professional membership criteria.
Joining fee $32 plus
Membership fee $182
Student and graduate membership (non-voting member)
Any full-time or part-time student enrolled in an eligible course for a minimum of three months can apply for Student membership. Proof of current enrolment in an eligible course at a recognised institution and a CV (maximum three pages) must be provided when applying for Student membership. Graduates can apply for a 1-year membership under student rates within 12 months of their graduation date, and graduating student members can renew under the student rate for 1 year.
Joining fee $32 plus
Membership fee $90
Retired and concession membership
IPEd offers discounted rates to eligible retired and concessional cardholders to join as members. This is only available to professional and associate membership categories.
Retired membership is for individuals aged 60–65+. Concession membership is for Australian and New Zealand concession card holders. Please see the below list of eligible cards. Please email a scan of your card to IPEd Administration. (Senior cards are not valid).
Commonwealth Seniors Health Card
Centrelink-issued Pensioner Concession Card
Health Care Card (now issued by the Department of Human Services)
Veterans Affairs Pension Card
New Zealand Community Services Card
NZ Super Gold Card
NZ Veterans Super Gold Card
Retired:
Joining fee $32 plus
Membership fee $89
Concession:
Joining fee $32
Membership fee $68
Corporate membership (non-voting member)
Corporate membership is for publishing companies, businesses and organisations that support editors and/or have an interest in the editing profession. Corporate members receive member rates to attend events including general meetings, social events, workshops, IPEd's biennial conference and eligibility to register for IPEd's accreditation scheme.
Tier 1 (2–3 editorial staff)
Membership fee $504
Tier 2 (4–6 editorial staff)
Membership fee $1,009
Tier 3 (7–10 editorial staff)
Membership fee $1,703
Terms of membership
The term of membership is 12 months from the date of joining or renewal.
For new members of categories that require the supply of documentation for the approval process, the 'subscribed until' date of their initial term is the anniversary of the date on which their membership is approved.
If a member resigns membership during their membership term, there is no refund; membership benefits continue until the last day of the membership term. Memberships may not be transferred.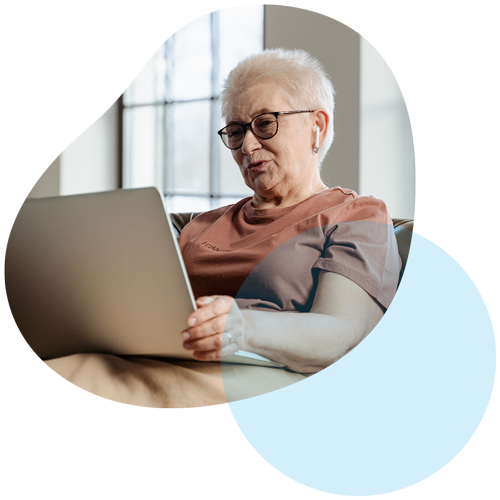 Lapsing of membership
Membership renewal is due on the anniversary of joining. A member is considered unfinancial if membership has not been renewed 30 days from that date.
Membership will lapse if the payment of the subscription is overdue by 90 days. At the end of that period, the member is deemed to have resigned, and the membership will be recorded as inactive.
If a lapsed member has an entry in the Editors Directory, that entry will also be made inactive, regardless of the date of payment for the entry.
If a lapsed member of any paid category pays the subscription due before it becomes 12 months overdue, the membership may be reinstated. However, the term of the reinstated membership will remain unchanged; that is, the 'subscribed until' date will be that of the overdue subscription.
If a member wishes to rejoin 12 months or more after the end date of their last active membership subscription, they will be required to apply for membership as if they were joining for the first time, including payment of the joining fee.