Sample exams
IPEd provides sample exams to assist candidates in:
gaining an idea of the kinds of questions that may be asked
becoming familiar with using the exam documents
practising completing the exam within the allotted time-frame for the exam.
Candidates should not assume that because a subject area or editorial skill is included in sample exams it will or will not be represented in the exam paper itself.
Below you will find information on:
Suggested timing
The exam lasts for 4 hours including preparation and reading time. Candidates should practise and record how long it takes to do each task while doing the sample exams, to work out timing before sitting the final exam. The suggestions below are for guidance only. The order in which the parts of the exam are completed is entirely up to each candidate.
Preparation time: 30 minutes to read the instruction document, open the exam documents, and save each document using your candidate number

and check there are no technology issues. The exam invigilators step candidates through this process

.

Reading time: 30 minutes to read the exam documents and decide which questions you might answer in the KNOWLEDGE part.

LANGUAGE part (worth 20%): 30 minutes maximum to answer 20 out of 24 questions.
KNOWLEDGE part (worth 40%): 1 hour to answer 4 questions (around 15 minutes for each question) out of a choice of 6 questions.
MANUSCRIPT part (worth 40%): 1 hour to copyedit an extract, including author queries, and prepare a style sheet for the extract.
Review time: 30 minutes to review answers or spend longer on any part that poses more difficulty.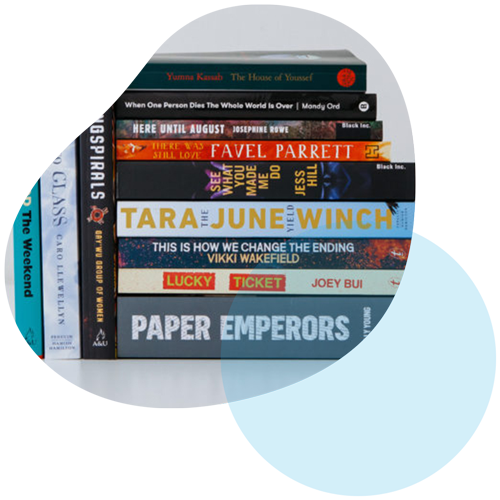 The sample exam documents
New sample exams will be provided for the 2024 exam, updated to reflect changes to style guides, formatting and structure of the exam. The sample exams below marked 2019 and 2020 are provided as examples of the kinds of questions that have been asked in the past, as a guide only, and for candidates to practise answering questions within an allotted time.
All sample exams are copyright to IPEd and are provided for the private use of exam candidates only. They must not be used for any other purpose, including teaching purposes, without the express permission of the Accreditation Board.
Sample answers are provided for each sample exam document. Note that in many cases, other edits or answers are possible. Where feasible, this has been indicated.
There are 13 sample exam files:
Instructions_to_Candidates_sample.pdf
2019_LANGUAGE_sample.pdf
2019_LANGUAGE_sample_ANSWERS.pdf
2020_LANGUAGE_sample.pdf
2020_LANGUAGE_sample_ANSWERS.pdf
2020_MANUSCRIPT_Extract_sample.docx
2020_MANUSCRIPT_Extract_sample_ANSWER.pdf
2020_MANUSCRIPT_Stylesheet_sample.docx
2020_MANUSCRIPT_Stylesheet_sample_ANSWER.pdf
2019_KNOWLEDGE_sample.pdf
2019_KNOWLEDGE_sample_ANSWERS.pdf
2020_KNOWLEDGE_sample.pdf
2020_KNOWLEDGE_sample_ANSWERS.pdf
Download the two sample LANGUAGE parts and instructions:
Sample_exams_LANGUAGE.zip [ZIP 3.4MB]
Download the two sample KNOWLEDGE parts and instructions:
Sample_exams_KNOWLEDGE.zip [ZIP 11.5MB]
Download the sample MANUSCRIPT part and instructions:
Sample_exam_MANUSCRIPT.zip [ZIP 1.5MB]
Important notes about these samples: 
Only use Acrobat Reader to practise completing the PDF documents. Other PDF readers may not render the form fields properly.
Documents labelled 2019 were previously provided as Sample Exam 2016, so candidates may have seen the documents in their old formats. The same questions have been updated into the newer formats (minus specialist questions), to allow candidates to practise using that format.
Simulating exam conditions
It is a good idea to practise using the sample exams under as close to exam conditions as you can. For example:
Set aside several hours when you are unlikely to be disturbed, preferably in a quiet place.
Close all applications on your computer (especially email), except for Word, Adobe Reader and an internet browser if you are using the Macquarie dictionary online or an online style manual.
Have the resources available that you will be using in the exam (see below).
Include reading the Instructions to Candidates in your practice – remember to record the name of your style guide.
Follow the instructions contained within the documents for saving under a different filename – make up a 5-digit candidate number or, after you have registered and been allocated your actual candidate number, practise using that number.
As you complete each part, make a note of the time it took.
Resources to practise using for the exam
A list of general resources for help with exam preparation is available on the Exam resources page. You will be able to take some of these into the exam with you. It is a good idea to be familiar with the specific resources you plan to use during the exam, and to practise using these resources – and only these resources – in exam conditions.
Exam candidates will be provided with access to three online resources for use during the exam: Australian manual of style (AMOS), Australian Government style manual (free) and  Macquarie dictionary online (MDO). Candidates can practise with their own personal subscription to AMOS or MDO (IPEd offers discounts to members); the MDO also offers a free 30-day trial.
The exam is open book. Candidates may choose to bring into the exam room:
a print copy of a style guide, such as a commercially available style guide or an inhouse style guide
a print dictionary
other print reference books
one set of printed and bound notes – candidates who use digital resources should consider converting important passages into hard copy for inclusion in these notes
a standard, nonprogrammable calculator
pencils for making notes.
Candidates will not have access to smartphones, smartwatches or other digital devices during the exam. Internet access is restricted to the three online resources listed above.
Candidates are welcome to use Microsoft's spelling and grammar built-in checking tools in the MANUSCRIPT part of the exam, but they will not have access to common add-on editing tools such as PerfectIt.
Proudly sponsored by the Macquarie Dictionary and Thesaurus Online and the Canberra Society of Editors