From the president
Tēnā koutou katoa,
This is my farewell president's column, written just before I stood down from the position on the EdANZ committee, a role I have been honoured to hold for nearly three years.
I had hoped to continue until the next annual branch meeting; however, my increasing family commitments could not wait that long. I will be staying on the committee to help achieve the goals we have set for EdANZ and to help with planning and running our conference in May next year.
The conference is very much on my mind at the moment. At the IPEd conference in Melbourne in May 2019, a bunch of Aotearoa New Zealand editors gathered in a meeting room at the Pullman Melbourne on the Park with CEO Karen Lee and the then-board chair, Kerry Davies, to discuss setting up the new EdANZ branch. For almost all of us, it was our first IPEd conference, and we felt the buzz. It was perhaps more exciting to be in the company of a group of a dozen fellow Aotearoa editors. How often does that happen? That feeling of comradeship was something we wanted to give to our counterparts in New Zealand.
Our planning for the 2023 conference is very much dependent on the feedback we get from you all. I hope you put in your tuppence worth back in March when you received the survey. Of course, it is still far from being a world where you can blithely organise an in-person conference and expect it to go ahead. But, however it proceeds, we hope to give you a chance to mix with your editing colleagues and share the buzz.
So mark the first week in May 2023 in your diaries. Talk to your editing buddies, clients or colleagues who work with words and anyone else you think might be interested in attending – or presenting. We'll be keeping you up to date with what's happening as the year progresses. If you would like to be part of the conference committee, the more the merrier. Let any EdANZ committee member know and we'll happily welcome you.

Kia pai tō koutou rā,
Caroline Simpson AE
EdANZ President
New members
Welcome to our newest EdANZ members. We hope to meet you at workshops and events soon – COVID-19 restrictions permitting. In the meantime, please make use of IPEd's valuable news and support networks.

Associate members

Tawanah Reeves-Ligon

   

  

Megan Newman

   

 

Audrey Rendle                   

Student members
Anita Jenkins

   

   

 

Michelle Strand

   

EdANZ's first Meet Our Members presentation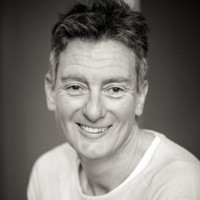 On 12 April, EdANZ members had the opportunity to meet Helen Bradford, the first presenter in our Meet Our Members series.
Born in the UK, Helen worked in Africa, Asia and the Pacific region for aid organisations including Voluntary Service Overseas and the United Nations, and later moved to Wellington in New Zealand to work with the Ministry of Foreign Affairs and Trade. She gained experience in writing and editing reports, proposals and budgets for these organisations. 
In Wellington she started to run – seriously run – in one of the hilliest cities in Aotearoa. She got the bug and decided to enter triathlon competitions in which competitors swim, cycle and run various distances to complete the course. 
Her enjoyment of editing and multi-sport events made her consider how to balance the two. She quit her job and set up her own editing business, Capire, which means to get the point of something. Now Helen can choose her hours of work, and schedule time off for her sports events.
Helen received some great advice from Business Mentors New Zealand, which included having a professionally designed website that would pull in her potential customers. Gaining accreditation was another important step in increasing her professional credibility. 
She also spent time thinking about what she had to offer and who to market her services to. Networking is vital (over a coffee, it does work), and Wellington has many organisations that need the services of a professional editor. Cold-calling or emailing likely contacts didn't work at all, but asking existing contacts for names of potential clients in their organisation was effective, and didn't make her feel uncomfortable.
By Joan Gladwyn, EdANZ
Register now for the IPEd accreditation exam

Have you thought about becoming an IPEd-Accredited Editor (AE)?
It took time and effort to study for the exam, but it gave me the opportunity to cement my knowledge and learn more about areas of the editing profession that I hadn't yet had exposure to. Being an AE means that potential clients can be confident in my experience, and I can be confident in charging what I am worth. – Marja Stack AE.
It is not too late to register for the IPEd accreditation exam taking place in Wellington on 22 August 2022. In fact, the early-bird fee still applies until 17 June (after that you can still book at the standard fee until 22 July). 
Becoming an AE demonstrates that you have a high and guaranteed level of professional expertise and provides potential employers with confidence in your skills. Preparation for the exam is key, and you will need to set aside time to study, but plenty of help is available. IPEd runs exam-preparation workshops that are very worthwhile and the IPEd website has many resources, such as past exams, for practice purposes. Joining the IPEd Facebook study group is a great way to make contact with other candidates for support, too. 
The opportunity to sit the accreditation exam only comes around every two years or so. If you would like to know more about the accreditation process, please email Helen Bradford (edanz.ab@iped-editors.org) and she will be more than happy to help. 
By Alison Wilson, BSc., Dip. Publ.
EdANZ
Canterbury Editors catch-up 23 March
Despite imminent changes to COVID-19 restrictions, we decided to run the March lunch meeting for Canterbury Editors on Zoom to avoid mixing with dozens of others in a cafe. Quite a few people were ill or had other commitments, so we were just four, meeting on a very cloudy and drizzly day in Canterbury.
One member from Māpua (Top of the South) was glad to be able to meet others in the group, albeit virtually, as she had never managed to get to Christchurch for a catch-up – one of the benefits of virtual meetings, despite our sometimes feeling "Zoomed out". 
We swapped experiences of using different platforms to exchange large files. WeTransfer seemed to come out top for its ability to act as a neutral storage space that prevented others from accessing our own storage space – thank you, Judy Mohr, for explaining. Another member was looking for voice-transcribing software, so we discussed the merits of Dragon, Sonix and Otter.ai. And we chatted briefly about the merits of using Overleaf to edit LaTeX files, something I like to do – rather like having training wheels when learning to ride a bike.
We'll watch the COVID-19 infection rates over the next month before we decide on the type of meeting we might have next term. Keep safe.
By Joan Gladwyn, EdANZ
   Discover New Zealand Government's guidance on content design
Interested in learning more about the content-design guidance on Digital.govt.nz? Maybe you didn't even know it was there? Or perhaps you'd like some specific guidance on how to treat punctuation, capitalisation, lists or any other points according to New Zealand Government style?
Join us to discover the New Zealand Government's guidance on content design, Thursday 19 May 2022.
Presenters Rebecca Brown and Hannah Cook both work at the Digital Public Service branch of the Department of Internal Affairs where Rebecca is Team Lead Content and Design Services, and Hannah is Product Owner Govt.nz.
This online event was initially offered as an in-person event in Wellington. It is now open to IPEd members and non-members alike. The presentation offers best-practice advice to help you design or edit useful, readable and inclusive content for your clients – including use of grammar and punctuation, plain language, content design tools and resources.
Our two speakers will explain the purpose of the guidance, how it was developed, how it continues to evolve, and how you can get involved. This event will suit anyone who works with New Zealand Government digital content or has an interest in content design.
There will be plenty of time for questions and discussion. If you have particular questions or topics you'd like covered during the event, please email these to Susi Bailey (edanz.training@iped-editors.org) in advance.
Feedback from participants at last year's in-person presentation in Wellington included the following:
"An engaging and informative workshop on the government's editing guidelines. I gained a great overview of the work the team does and its processes, as well as some examples of specific recent editing decisions."

"The presenters really knew their stuff and conveyed the importance of using best-practice guidance that's been tested with users. All editors in New Zealand should be up to speed with the government's advice for crafting clear, accessible content. This session was both a great overview and a deep dive into some of the gnarlier details."
"Informative and a good opportunity to learn about best practice."
Date: Thursday 19 May 2022
Time: 11:30 am to 12:30 pm NZST
Cost: Members & affiliates 10 AUD; Non-members 15 AUD
Venue: online via Zoom; Zoom details will be sent in the booking confirmation email immediately upon payment – please check your spam/junk email or calendar for this information
Bookings close: Sunday 15 May 2022
Book: here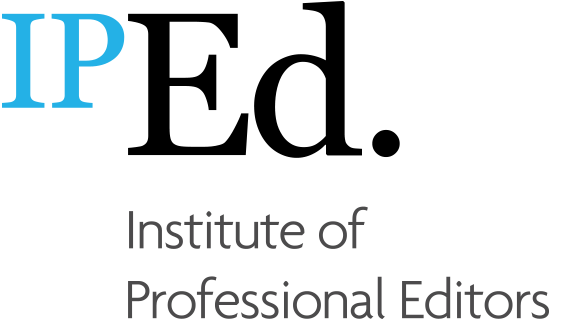 The Institute of Professional Editors Limited (IPEd) is the professional association for Australian and New Zealand editors.
IPEd acknowledges the Traditional Custodians of the unceded lands throughout Australia and their connections to land, sea and community. We pay our respect to their Elders past and present and extend that respect to all First Nations peoples today.