5th IPEd Conference
The Society of Editors (NSW) Inc. hosted the 5th National Editors Conference in September 2011.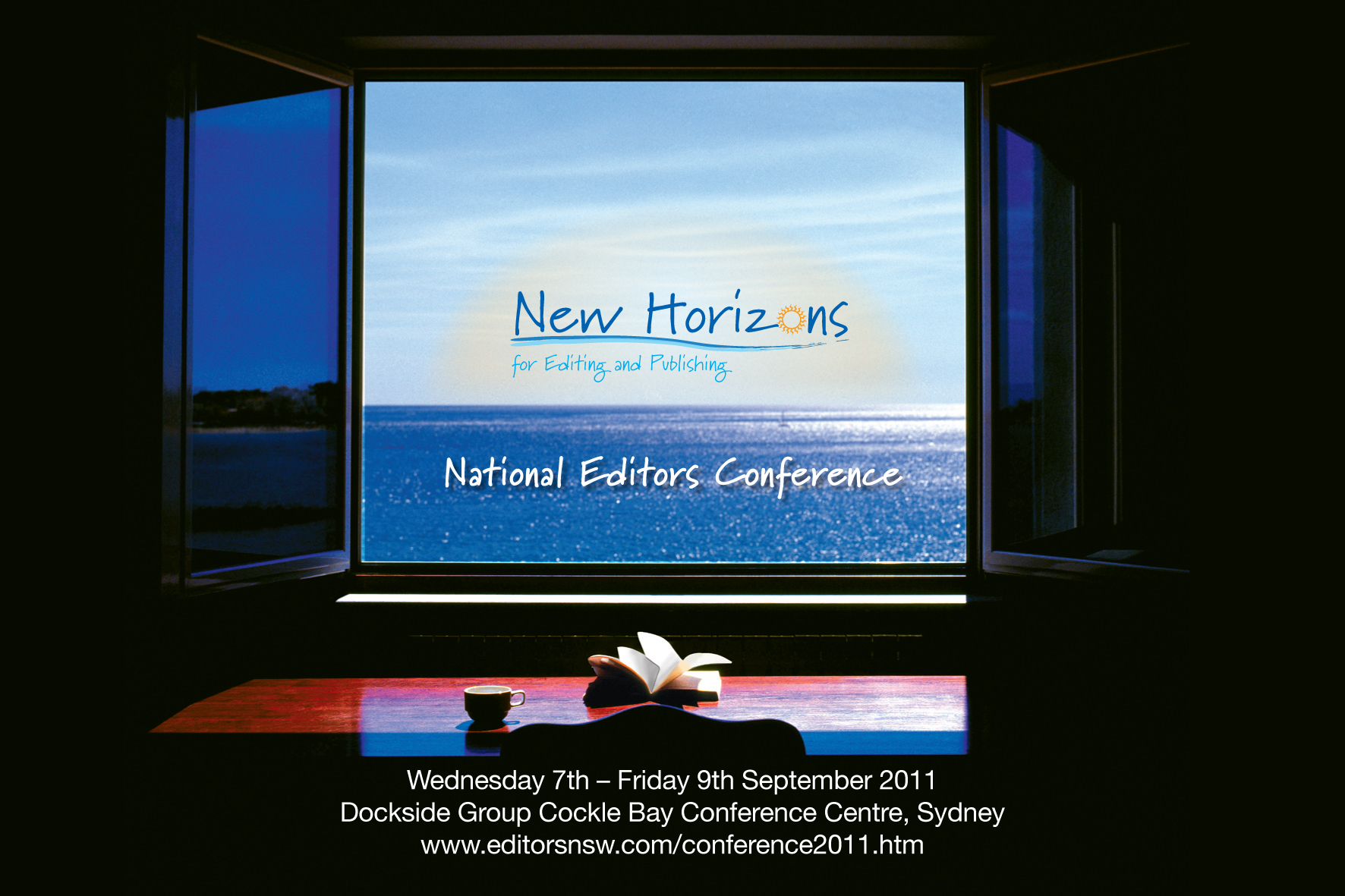 The following article appeared in the Weekly Book Newsletter after the conference:
Digital, social media sessions popular at National Editors Conference
Sessions about online writing, social media, and 'new skills' for editors were among the most popular events at the 2011 Institute of Professional Editors (IPEd) National Editors Conference, hosted by the Society of Editors (NSW) in Sydney between 7 and 9 September.
Publicity officer for the Society of Editors (NSW) Inc. Susie Pilkington told the Weekly Book Newsletter that conference workshops on 'Writing for the Web' and 'Running a Freelance Business' sold out, while 'full session signs had to be displayed, and keen delegates turned away' at sessions on 'plain English', social media, and 'new skills' for editors.
More than 300 delegates attended the conference, said Pilkington, with 130 people taking part in the workshops. The last IPEd National Editors Conference, held in 2009 in Adelaide, attracted close to 200 attendees, said Pilkington, but added that 'Sydney is a larger city and [the NSW] Society's numbers are greater'.
Pilkington said other highlights of the event included: a panel discussion on 'The Book Lives', chaired by Sherman Young; the opportunity to meet Lisa Fuller, Seona Galbally, Linda McBride-Yuke, Ellen van Neervan, and Jacqueline Wright, the five Indigenous texts editors who attended the conference as a result of the Copyright Agency Limited National Editors Conference bursary scheme; sessions with US history editor Linda Shopes; a 'rousing speech' from Alexandra Nahlous on the future of the professional editor; and the 'involvement of key members of the publishing industry including Maree McCaskill, Stephen May, Victoria Nash and Brett Osmond'.
The next IPEd National Editors Conference will be held in Perth in April 2013.
Although the the fun is now over, more information about the conference as it was is listed below and at the links above.
Australia's biennial national editors conference is held under the aegis of IPEd (The Institute of Professional Editors). The 2011 conference celebrated the art of editing and the profession of editor.
The editors conference events took place from 7 to 9 September.
A Gala Dinner was held at the Star Room, near Dockside Conference Centre, on Friday evening, 9 September.
On Saturday 10 September Style Council held a special one-day event.
Optional excursions and social events took place between 7 and 11 September.
'New Horizons for Editing and Publishing' is a broad, flexible theme that encompasses trends, innovations and new markets across all genres of editing, and includes both traditional and electronic publishing. Three streams covered different areas of publishing: trade (fiction and nonfiction); academic, education and technical; government and corporate.
The conference was held at the Dockside Conference Centre in the heart of Sydney and was hosted by the Society of Editors (NSW) Inc.
Overall theme: New Horizons in Editing and Publishing

Three streams covered different areas of publishing: trade (fiction and nonfiction); academic, education and technical; government and corporate.
Linda Shopes, supported by the CAL Cultural Fund – keynote address on editing oral history

Alexandra Nahlous – keynote address on 'New Horizons for the Editor'

Sue Abbey – editing Indigenous texts and mentoring

Kate Burridge – new language developments

Mark Macleod – children's book publishing

Rosemary Bruce, Australian Women's Weekly chief subeditor – subediting magazines

Angelo Loukakis, ASA – the manuscript assessment industry

Neil James – Plain English

Sarah Hazelton – ebooks and the inhouse editor

Agata Mrva-Montoya – social media for freelancers and the small press

Rosemary Luke and Tina Thornton – thesis editing
Writing and Editing for the Web – Simon Hillier

Editing Oral History – Linda Shopes

Editing For Museum Exhibitions and Publications – Jennifer Blunden

Indexing for Editors – Glenda Browne

Running a Freelance Business – Julie Harders, Lan Wang, Abigail Nathan, Denise Holden, Lyn Fernace

An Introduction to Plain English – Neil James
Exhibitions
Space for displays by publishers, training courses, writers centres etc.

The Galley Club of Sydney presented a special display of award winning books during our cocktail party evening, themed "beautiful books"
Social events
Nutcote visit with ferry trip and lunch

Printer visit to Ligare premises

Sydney's Stories: Ghost and Convict Walk in The Rocks

Twilight Harbour Cruise
Spit Bridge to Manly morning bushwalk
Late afternoon Literary pub crawl
Australian style and the Government Style Manual (7th edition)

International style

The colloquialisation of standard written English

Can plain language go anywhere?

Forum on language dilemmas in conjunction with ABC's SCOSE
Check out our Facebook album for more photos of the event!