First, a big thank-you to all the IPEd volunteers who so willingly give their time and effort to help. 
With the UN-designated International Volunteers Day approaching on 5 December, it's timely to recognise the awesome effort so many of you put into assisting IPEd. It would be impossible to run the organisation without you all.  
Also a shout-out to share your news broadly when you achieve milestones. Don't be shy. Email communication@iped-editors.org when you've had a book published, won an award, been recognised by your peers, or achieved anything else that's worth sharing. 
And, members, let us know about your colleagues' achievements, too. We want to celebrate and congratulate members who are doing great things and we need your help to let us know about these praiseworthy successes.
So congratulations to EdVic member Eugen Bacon, whose latest title Danged black thing has just been published. 
Publisher's indemnity advocacy
IPEd has been advocating on members' behalf with the Australian Publishers Association (APA) about publishers seeking indemnification from editors.
We wrote to APA in July and APA has just advised it sent the letter to the members of its Trade Publishers Committee (TPC), a group of CEOs of large trade publishers (international and domestic) operating in Australia. The matter was discussed and marked for action at TPC's last meeting.
APA advised that publishers' contracts with editors, authors and other freelancers are commercial-in-confidence material, so individual publishers, or publishers as a group, do not usually share contract information (or clauses) with each other or with APA. And, under the Competition and Consumer Act 2010 (formerly the Trade Practices Act), publishers cannot collude in setting prices or terms, which puts some limits on the industry mandating contract clauses.
However, APA said it hoped trade publishers would now be aware of IPEd's concerns.
My letter to APA, on behalf of the IPEd Board, explained that some contracts between publishers and editors included a publisher's indemnity clause, which IPEd believes unreasonably shifts responsibility onto editors.
One example from the Standard Terms and Conditions of Purchases for Goods and Services from a publisher's contract states:
Indemnity
8.1 You shall keep us indemnified in full against costs, expenses, damages and losses awarded against or incurred or paid by us in connection with any claim made against us by a third party:
a) for actual or alleged infringement of its intellectual property rights arising out of the manufacture, supply or use of the Goods, or receipt of, use or supply of the Services (and Deliverables)

b) in connection with the supply of Goods and Services to the extent that the claim arises out of your breach or negligent performance of the Contract; and/or

c) in connection with defects in the Goods to the extent such defects are attributable to your acts or omissions.
IPEd requested these clauses be struck out because editors are not responsible for the final files that go to press. That responsibility lies with the publisher. The clause unreasonably shifts responsibility to the editor as the supplier, which is unfair, unwarranted and impracticable.
IPEd's insurer also advised that the freelancers' professional indemnity policy was not intended to cover publishing exposure. 
IPEd will continue to advocate on members' behalf on issues like this and we appreciate members alerting IPEd to issues that require our intervention. 
Mackenzie nominations close soon
A reminder: nominations are now open for the 2022 Janet Mackenzie Medal (the Mackenzie) and close on Tuesday 30 November 2021. 
The award recognises the outstanding achievements and contributions of a current or past IPEd Professional Member, including an Honorary Life Member, to the editing profession, particularly in lifting standards and/or providing exemplary service to IPEd. 
This is the most prestigious award offered by IPEd and recipients receive a medal, an electronic rendering of the medal, and Honorary Life Membership of IPEd (if the recipient is not already an HLM).
The award honours Janet Mackenzie DE (1947–2018). Janet was an HLM and founding member of EdVic and served IPEd in many capacities over many years. 
Only IPEd Professional Members are eligible for this award. More information is available in the nomination instructions. 
The 2021 Janet Mackenzie Medal was presented to Edwin (Ted) Briggs AE. The inaugural 2020 Mackenzie recipient was Elizabeth Manning Murphy DE.
CSC website subgroup
The Communications Standing Committee subgroup that's reviewing the website has started meeting. Subgroup members are CSC chair Christine Atkinson, IPEd chair Ruth Davies, Jo Tayler and Andrea Rankin.
The group is working through feedback from members and categorising it into key areas – content, design, accessibility and user experience. The group is prioritising tasks and developing a project plan.
An EOI invitation will go out soon, asking people to join the subgroup. We'll be looking for content specialists with particular experience in web content and accessibility.
The IPEd Discussion Board will be used to update members on website progress.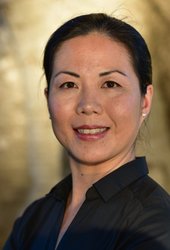 Warm regards
Karen Lee
CEO