From the President
Things are getting busy and opening up, and it's been great to see many members joining in on Zoom for branch training courses, speakers and networking activities during the past month. I was especially pleased to host a regional freelance lunch.  Zoom gatherings can be great, but there's nothing like breaking bread together and letting the conversation roam where it will. We even got to toast a newly minted accredited editor with milkshakes and lemonades.
Congratulations to all branch members who received positive news this month after sitting the accreditation exam. That AE after your name is a hard-earned validation of the achievement and one way to promote your skills and assert your professional identity. (Professional membership of IPEd is, of course, another.)
If you're still considering whether to attend the online IPEd conference, don't forget that EdVic members can apply for an assistance subsidy (based on financial need) or a smaller general subsidy. Numbers are limited — check your email for details.
And don't forget the branch member survey you'll have received by email. The survey is open until Monday 22 April, and responses will guide discussions at a special committee planning meeting at the end of the month.
Finally, a recommendation: Georgia Blain's The museum of words: a memoir of language, writing, and mortality had been on my 'to read' list for a while. It's a gem — necessarily sad (being written after she received a terminal cancer diagnosis) but its short essay-like chapters are also tender, meditative and thought-provoking. There's much that word-nerds and booklovers will relate to.
Stephanie Holt AE
edvic.president@iped-editors.org
Finding the missing link
We've all experienced it. Despite your best intentions, it's five minutes before that amazing IPEd speaker is about to start, and you've only just started looking for the email containing the Zoom link. The clock ticks down as you frantically scroll and search, pulse rising.
Panic no more — help is at hand. For all EdVic events, your Zoom link is in your confirmation email. Hint: You can search using the word 'confirmation' to find it. Also, be aware that emails containing links are sometimes sent to Junk or Spam folders, so it is worth checking there.

New members
EdVic is pleased to welcome members who have joined or upgraded over the past two months.
Professional members: Amy Baillieu, Claire Louise Duffy, Emily Finlay and Maggie Hannaway
Associate members: Tania Favazza, Penelope Jane Fletcher, Stephanie Huddleston, Johannes Jakob and Amanda McMahon
Student member: Victoria Maree Ryan
We look forward to seeing you at our workshops and events, and encourage you to make the most of IPEd's networks for news and support. 
New member profile: Victoria Ryan
Q: How long have you been an editor, and how did your career begin? 
A: I've just joined the organisation as a student member and hope to develop a career in editing soon. I have a background in linguistics (TESOL/ESL) and teaching (secondary). I moved from NSW to the Gippsland Lakes at the beginning of 2020 and was specifically looking for something I could do from home; something that allowed me to transfer the skills I already had to a new area. I also wanted time to work on a novel.
Q: What type of editing makes up most of your work? 
A: I'm currently studying an editing course as part of a master of arts (writing and literature) at Deakin Uni, and I'm hoping that will be the jumping-off point for a new line of work in the editing area. I am interested in academic editing but I'd also like to become a generalist.
Q: What aspect of the profession do you find most challenging? 
A: I'm not sure yet as I'm just starting out.
Q: How would you like to build your skills as an editor? 
A: Any way I can!
Q: What are you looking forward to about being a member?
A: Having very experienced people around who can offer solutions to my editing problems, just because they have been there before.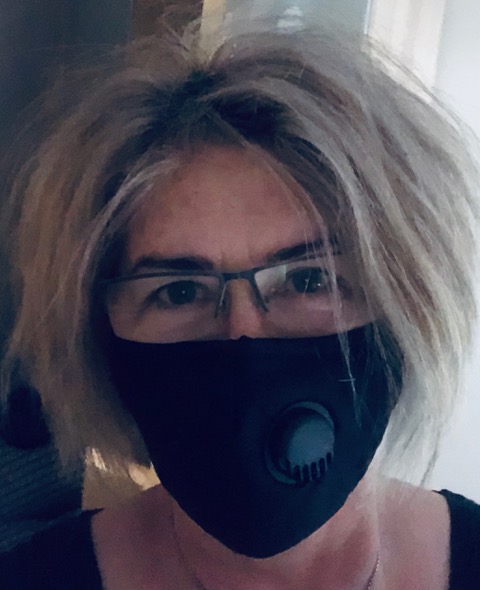 New member profile: Claire Duffy
Q: How long have you been an editor, and how did your career begin? 
A: The first editing work I did was as a tutor at university in 2011, teaching what I had learned in TAFE and my bachelor degree. I then used my skills and qualification sporadically on journals, in-house documents in my job, and to proofread PhD theses.
Q: What type of editing makes up most of your work? 
A: Proofreading, with some substantive editing.
Q: What aspect of the profession do you find most challenging? 
A: Networking. Finding clients is a challenge for a socially awkward person who feels much safer behind a screen than out there meeting and greeting.
Q: How would you like to build your skills as an editor? 
A: To take the IPEd accreditation exam would give me an indication of where my skill level is. I would also like to learn how to build a consistent ongoing client base.
Q: What are you looking forward to about being a member?
A: Learning from those who are more experienced than I am.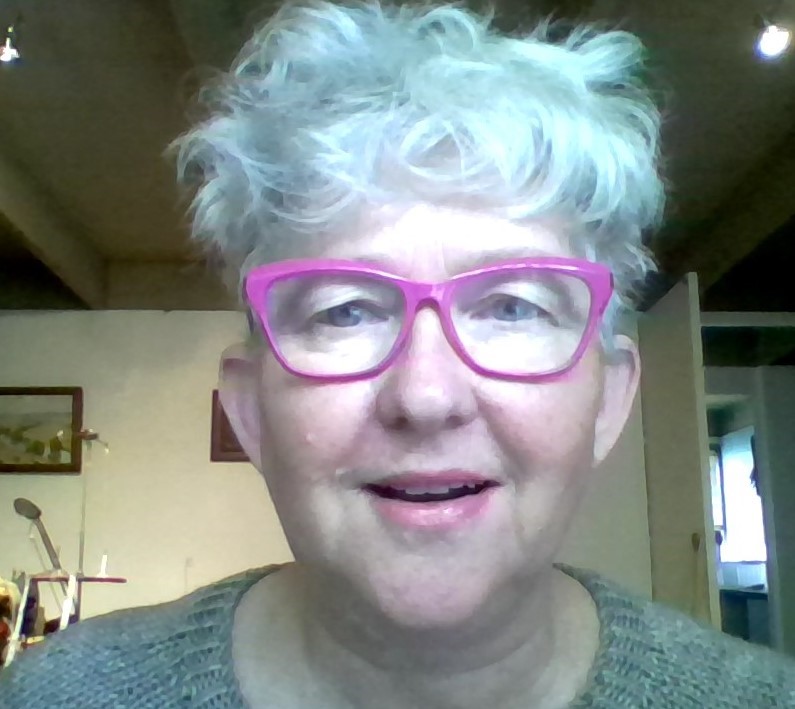 EdVic February speaker meeting
On 25 February 2021, up to 90 members and non-members registered to hear about what sounded like a fairytale topic indeed: On editing and being edited in the enchanting world of children's books. 
View notes about the meeting here [PDF 78KB]. 
Freelance capers in Castlemaine
by Stephanie Holt AE
March was the first face-to-face EdVic event this year, a gathering of seven regional freelancers from across the Central Goldfields region.
We met at Castlemaine's Dove Cafe, blessed by a beautiful autumn day, perfect for lunching in the leafy courtyard (even if the building going on in an adjoining backyard was less than bucolic). While a number of us came from Castlemaine and immediate surrounds, others travelled from as far afield as Ballarat, Lancefield and Bendigo. The conversation was wide-ranging: COVID recovery, editing bugbears, work-life balance, moving into new areas (professionally and geographically) and much more. The group agreed on the value of an informal meet-up every two or three months — perhaps such gatherings will become more common across Victoria as we start reconnecting in person.
Members interested in hosting a regional lunch or similar networking event are encouraged to contact Freelance Affairs Officer, Susan Pierotti: edvic.freelanceaffairs@iped-editors.org.
Stephanie Holt AE 
edvic.president@iped-editors.org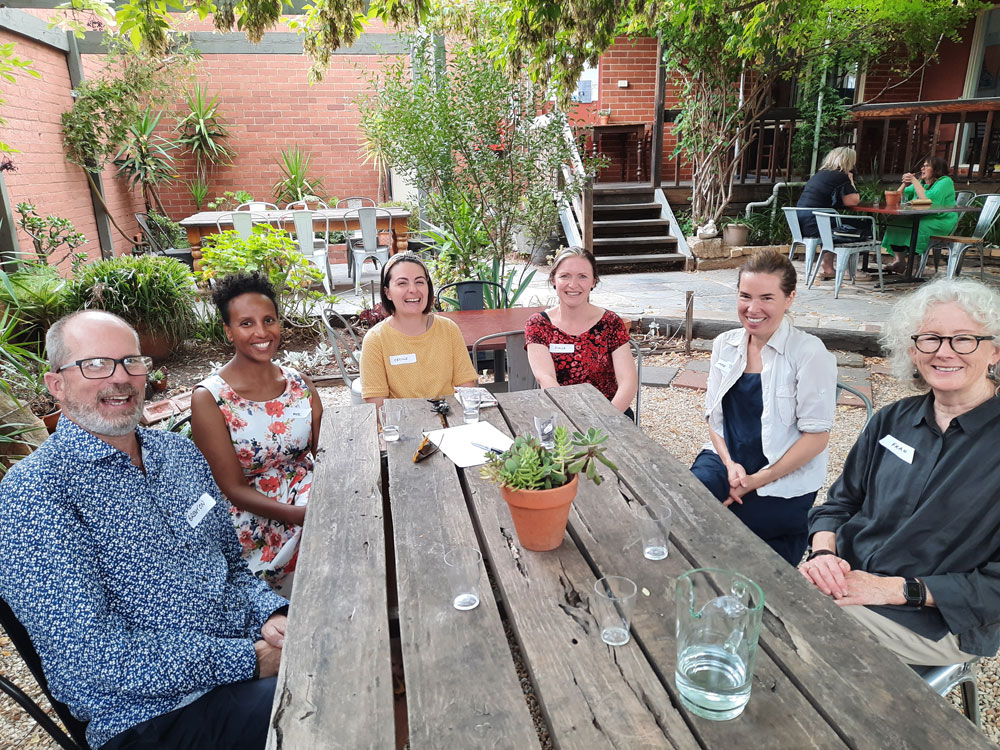 Goldfields freelance lunch. 
Professional development news
We ran the popular course Microsoft Word for editors – advanced (Windows) with trainer Denise Tsagaris in March and this was warmly received. It was a repeat of a course first run by EdNSW, and you can read about it here.
We will report next month on Nadine Davidoff's Narrative non-fiction course, which was held in late March. Kevin O'Brien's workshops on the effective use of PDF mark-up are now fully booked and will run late April and early May.
We are excited to offer a new online course in May, Dance steps to reboot for the new future. If you need to assess and refresh your freelance approach after the changes and challenges of the last year, this is the course for you. It is an online adaptation of Dance steps for freelance editors, with trainer and past EdVic President Jackey Coyle. If any places remain, you can book here.
Have you booked yet for the 10th IPEd conference, Editing on the edges? The fabulous conference program features workshops on 28 June followed by a full program of presentations on 29 and 30 June — check it out.
If you see a course you are interested in, book quickly to avoid disappointment. We are always interested to hear your suggestions for training courses.
The Professional Development Subcommittee
edvic.profdev@iped-editors.org