Nominate an editor for the Mackenzie 
The Janet Mackenzie Medal (the Mackenzie) is open for nominations.
The Mackenzie is IPEd's most prestigious award. It recognises the outstanding achievements and contributions of a current or past IPEd Professional Member to the editing profession, particularly in lifting standards and/or giving exemplary service to IPEd.
The recipient of the Mackenzie receives a medal, an electronic rendering of the medal and Honorary Life Membership (if they are not already an HLM).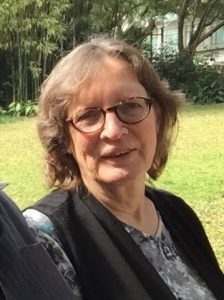 Nominations will be accepted until 31 October 2022.
The medal will be awarded in April 2023.
More information is available on the Awards page of the IPEd website. Full details on eligibility, judging criteria, how to nominate and how to submit the nomination are available in the 2023 Nomination Instructions.
The award honours Janet Mackenzie DE (1947–2018). Janet was an Honorary Life Member and founding member of Editors Victoria (1970) and served IPEd in many capacities over many years. She was a member of IPEd's first Standards Working Group (1998–2000) and of the Style Manual 7th Edition Steering Group.
Nominate an editor for the Rosie
The Rosanne Fitzgibbon Editorial Award (the Rosie) is open for nominations.
The Rosie recognises excellence in editing, as demonstrated in one work, with testimony from the author, publisher and editor. The nomination can come from any of these parties. The winner receives a cash prize of $4000.
The nominated work may be a published work of fiction or nonfiction in any genre, or another substantial body of work. It must have been published between 1 January 2021 and 21 October 2022.
The nominated editor will have demonstrated a commitment and dedication to their craft by supporting a writer to create the best publishing outcome.
Nominations are open until 21 October 2022. 
The winner will be announced in May 2023 at the 11th IPEd Editors Conference.
The Nomination Guidelines provide full eligibility details and judging criteria, and explain what you need to include in your nomination and how to submit it.
If you have questions about whether a particular project fits the criteria for nomination,  contact the IPEd Administration and Board Secretariat at secretary@iped-editors.org.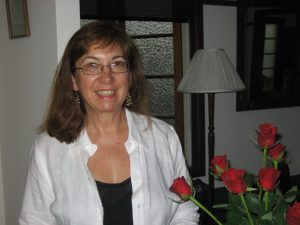 The Rosie honours the memory of Rosanne Fitzgibbon DE (1947–2012), a distinguished editor of literary fiction, nonfiction and scholarly work in literary studies, and the recipient of the inaugural Beatrice Davis Editorial Fellowship in 1992. "Rosie", as she was known, gave generously to her authors and to her profession, serving in many roles in many organisations.