CEO's message
The Australian Society of Authors (ASA) and IPEd have collaborated to develop a joint sample letter of agreement between an editor and an author.
The agreement is provided as a guide that editors and authors can adapt for their circumstances, adding specifics about the work and the commercial terms.
IPEd partnered with our friends at ASA to develop the sample letter of agreement in response to a call for more assistance with contracts for editors at IPEd's member forum last year.
IPEd values all member feedback and, as part of IPEd's promise to members, our services are reviewed regularly to keep up with your needs.
The template will be available only to IPEd and ASA members.
IPEd and ASA consulted together and invested considerable time and effort into developing this service; the template is free for members to use and adapt. This is a considerable saving on the cost of seeking legal advice to develop a letter of agreement. However, if you do not understand any elements of the contract, please seek legal advice.
Members need to insert relevant information, delete text, or accept a clause as drafted. This will be determined by negotiation between the parties.
The sample agreement is for information only and does not replace legal advice. You can find the sample agreement in the members' section of the website.
Member fees to keep up with CPI increase
Member fees will have a modest CPI increase of 2 per cent, which enables IPEd to continue providing and expanding its array of member services.
There has been no increase since 1 January 2019, with IPEd maintaining fees at the same level during the height of the pandemic because we were aware that many members were experiencing financial challenges.
The rates that apply from 1 July 2021 are:
| | |
| --- | --- |
| Membership category | Fee from 1 July 2021 |
| Professional | $235 |
| Associate | $173 |
| Student | $86 |
| Retired | $85 |
| Special circumstances | $65 |
| Corporate | |
| 2-3 editorial staff | $480 |
| 4-6 editorial staff | $960 |
| 7-10 editorial staff | $1646 |
Editing on the edges conference
Conference registrations are growing steadily, and well done to those of you who have already registered. The 10th IPEd conference, originally scheduled to be hosted in Tasmania, is now an online event.
It will offer presentations on topics that include working in academia; building editorial skills; running your editing business; and editing in different genres. Presenters will share practices and trends in editing and publishing.
Keynote speakers include:

Dr Lisa-ann Gershwin, best-known for her scientific research and popular science writing on jellyfish.

Lawyer, author and company director Graeme Innes AM, whose autobiography Finding a Way was published in 2016. He has been a human rights practitioner for more than 30 years.


Pam Allen, Adjunct Associate Professor of Indonesian at the University of Tasmania. She publishes in Indonesian and English and is an accredited translator.
Conference details
When: Monday 28 June 2021 to Wednesday 30 June 2021
Where: Via Zoom with most sessions recorded and available to view on demand after the conference. Virtual networking opportunities are being developed.
Who should come: Editors at all stages of their careers and anyone seeking professional development in editing and publishing.
Super-early-bird registrations have finished but early-bird rates are now available. Don't miss out on the early-bird rates so book now to secure your place. For more information and to register, go to Editing on the edges — IPEd conference 2021 (iped2021.org.au).
You can contact the conference convenor at conference2021@iped-editors.org. For registration queries, please email projects@iped-editors.org.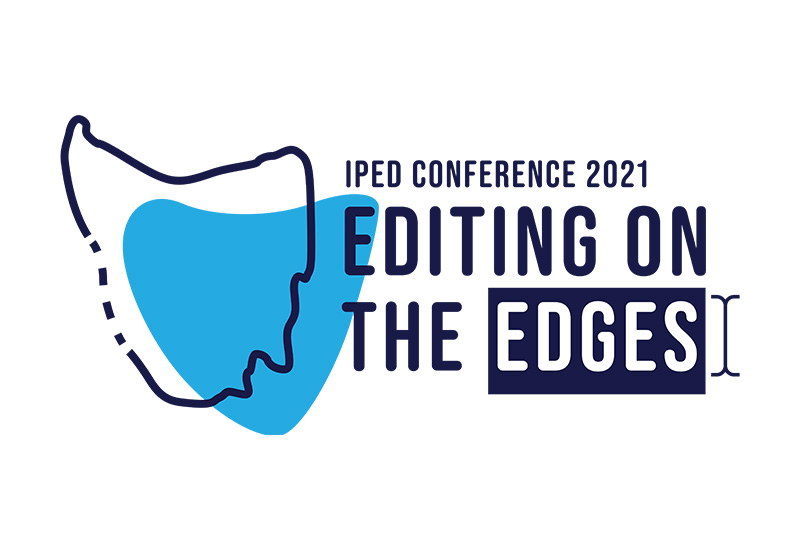 Dr Gershwin, Mr Innes, Prof Sussex and A/P Allen's involvement is with the assistance of the Copyright Agency's Cultural Fund.


Tapping into IPEd resources
IPEd is inviting retired members to share their skills and wisdom with other members via a newsletter article or a podcast.
This is in addition to the honorary life members (HLM) series that was launched in the March issue of Gatherings.
This month we feature semi-retired member Jackey Coyle.
If you're an HLM or retired member who'd like to share your story, please email communication@iped-editors.org.
Australian Manual of Style
IPEd members can now purchase a discounted Australian manual of style (AMOS).
Publisher Biotext is offering IPEd members a discounted subscription to the manual. Rather than paying $A66 a year, members will pay only $A53 a year (incl GST).
AMOS is an online style manual to be used as a resource for anyone writing, editing or producing technical information, including editors, government staff, academics, researchers, students, publicists and journalists.
To subscribe, go to the AMOS website and use the member discount code found on your IPEd member portal.
IPEd members who are renewing subscribers need to login to AMOS and apply the code that's in the portal. Please check the code before you renew, because it changes regularly.
Historical Novel Prize opens
If you've edited or written a historical novel, consider nominating it for the ARA Historical Novel Prize, which is Australasia's richest genre-based literary award.
The Historical Novel Society of Australasia (HNSA), in partnership with building and infrastructure services provider ARA Group, has expanded the prize to include a category for outstanding children's and young adult (CYA) literature.
In just its second year of operation, the prize is now worth a total of $100,000. The adult-category winner receives $50,000, with an additional $5000 for each of the two shortlisted authors. The CYA category winner receives $30,000, while the two short listers receive $5000 each.
The judging criteria include depth of research, widespread reader appeal, with excellence in writing as the deciding factor.
The prize is open to all authors who are citizens or residents of Australia or New Zealand. Authors, publishers or agents may submit books in print or digital editions. Works must be published between 1 July 2020 and 30 June 2021 to be eligible.
The submission process will be administered by HNSA's partner, the New England Writers' Centre.
Key dates:
Awards open: 9am (AEST) 14 April 2021

Awards close: 5pm (AEST) 14 June 2021

Longlist announced (nine books): 8 September 2021


Shortlist announced (three books): 22 September 2021

Winners announced: 22 October 2021 at the 

HNSA biennial conference.
For more information, visit the HNSA website.
Episode two of the BWF-IPEd author-editor series
Episode two of the BWF-IPEd Editors and authors in conversation series was released last week with author Maxine Beneba Clarke and editor Robert Watkins.
It was a delight to hear about the full gamut of an editor's role in the publishing process from championing the author's manuscript at the start, project-managing with multiple editors and copyeditors, to liaising with the marketing team on creating a timeless look for the jacket cover. Join the love-in and purchase your tickets.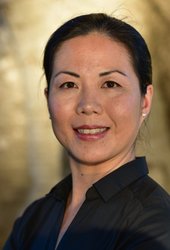 Kind regards
Karen Lee
CEO