We spoke to UQP Managing Editor Jacqueline Blanchard about the process of editing After Story by legal academic and writer Larissa Behrendt. Jacqueline is featured on episode #02 of the Author/Editor series – 10 online videos which explore the creative dynamics between writers and editors. Presented by IPEd and the Brisbane Writers Festival, episode #02 of this monthly series also features Larissa and UQP Publishing Director Madonna Duffy. Please note, there are mild spoilers for After Story below. 
Episode #02 focused on the importance of the structural edit. You calculated that After Story had three endings and suggested not including the "time jump" ending. After Story has been described as ending at the perfect point in the story. How did you develop that sort of gut instinct as an editor, to understand the beats of a story, where things should delve deep or where one should hold back?
There are a lot of layers in After Story. To find the through-line, I found it useful to separate the narratives into the "front story" and "back story". The front story was the present-day 10-day literary tour of England. The backstory included the history of Della and her family and the tragedy that had occurred in the past. Once I'd identified these two narrative threads, I then looked for ways to delay the tension in the backstory reveals so they could coincide with, and enhance, the drama of the tour.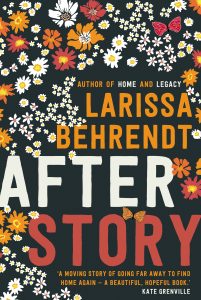 In After Story, the through-line is Della's journey of discovery and coming to terms with the loss of Brittany and the importance of reigniting her relationships with her daughters, Jasmine and Leanne, and sister Kiki. Because the story starts with Brittany going missing, for me, the natural end point of the story was when Della finds the strength to make peace with her past. When we meet Della she is an emotionally closed-off character, but as she has new experiences and reconnects with her daughter, she reaches a point where she can finally express what she's been going through. I was so emotional when I read (what is now) the final scene. I sat with that feeling – a bittersweet mix of sadness and hope – and realised how powerful it was.
In the original ending, Larissa then took us back to Australia after the 10-day tour. With fiction, sometimes it's more effective to leave things unsaid. I felt in this case it was better to allow readers to imagine for themselves how the family repaired and bonded after the tour. In this way, the reader can engage with the story and invest in the characters' lives after the final page. To make this work, Larissa and I seeded details of the original ending into earlier scenes to make sure readers would still come away with a feeling of hopefulness.
In any structural edit I try to understand what the writer's aim is for the book. I always try and establish what the through-line is – who is the character or what is the event, or sequence of events, upon which everything else hangs? What is spurring the reader on? Once I know the through-line, I tend to feel my way through the edit; you do rely a lot on your instincts and the rhythm and style of the writing. I work quite quickly, but like to revisit the edit a number of times – to come back to it in a different frame of mind and make sure my instincts are still true. If I have any second thoughts, I might stew on it for a bit longer to investigate my thinking.
Larissa spoke about the deep trust she had in you and Madonna. As a non-Indigenous editor, what are some of the challenges, issues or sensitivities involved in working with a First Nations writer? What was your approach?
Our process at UQP is to ask First Nations authors upfront who they want to work with. If they prefer to work with an Indigenous editor, we have a database of First Nations and POC (persons of colour) freelance editors, so we can provide the editorial support they need. As a publishing team, we've been listening to First Nations authors and industry leaders – Grace Lucas-Pennington and Camha Pham are very informed and speak very eloquently in this space – and have tried to adapt best practice into our publishing processes from when the manuscript is first acquired, through to marketing and publicity. We like to meet authors face to face where we can, and we also do sample edits on a couple of chapters so we can understand working and style preferences. This has been so effective that we now do this for all of our authors where possible. We also walk all first-time authors through what the publishing process will involve and we aim to be as transparent and inclusive as possible. Working at the "speed of trust" is challenging at times in an industry of tight deadlines but we strive to find a balance between creativity and commercialism.
Madonna and Larissa had worked closely together on Legacy and Finding Eliza, so they had already cultivated a fruitful working relationship over many years. Even so, we had a discussion with Larissa about her editorial preferences.
We established that she wanted to receive the structural mark-up as a hardcopy. I always do a pencil edit before I create a final edited word document with track changes, so this worked well for me. Having said that, I had to be neater with my handwriting and more concise with my comments to make it legible for Larissa. I sent this with a comprehensive structural report, and we progressed to track changes for the copyedit. Larissa has a gift for storytelling and her experience as a film director has given her a unique understanding of what the editorial process is and can be. We talked a lot on the phone, and I did a lot of listening and asking questions; I enjoyed seeing her intellect at work.
The editing experience is unique for each book. I always try and approach each author with the same level of professional respect and I do my best to understand where a writer is coming from and what their preferred working style is. I don't want to be in a position where they feel I'm being insensitive and missing something in the work because I'm not communicating effectively. What I always try to make clear is that my suggestions are just that – suggestions only – and that creative control remains with the author at all times.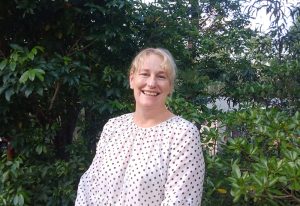 For me, the editorial process is like having a long conversation with someone. A conversation that starts with the first read and ends when the book is sent to print. The editorial process is very much about curiosity and having an enquiring mind, so naturally this conversation has infinite possibilities. For example, if I don't understand something or feel it could trip up other readers, I bring it up. I might say, "I'm confused about how we've gotten here" or "Have I missed something?" In reply, the writer might say, "You're missing out on the humour or importance of what I'm trying to say – this is what I mean…" From there we may need to explore things further – for example, is the confusion coming from my lack of knowledge and/or experience, or could the expression of the idea be improved for other readers to understand? It might be something the author decides to address or they may decide not to. Ultimately, it's the author's call. As an editor, I'm not the originator or creator of the work – I come in with considered opinions but I don't expect people to always agree with me and I try not to get offended when they don't.
This editorial conversation, and the learnings you can take away from it, is one of the best things about being an editor. The fact that it is different for every project is exactly what I love about the job. But being an editor is also a humbling experience. There are always things you don't understand because your perspective is inevitably limited by your life experience. Doing the groundwork to understand your own biases is hard because it often involves being vulnerable. On the upside, it means you are constantly alive to new possibilities and learning new things from the people you're working with.
Structural editing is known to be the most challenging type of editing. What is your approach?
When I first meet an author, I try to get a sense of how they wrote the book, how long it took to write it, what influenced and motivated them to write it and what they see as the most important aspect of the story. I tease out where they may have struggled with it, and often their answer will be very telling. For example, Larissa conceived and wrote After Story over a period of ten years but the ending came many years later. This helped me understand the subtle tone and energy shifts in later chapters.
Only after my second read will I start making suggestions about what I think the main issues are. I will often talk to the publisher and get a sense of what they think, but only after I've read the manuscript and sat with it by myself first. I find it very useful to understand what discussions have already taken place as the manuscript has been developed and what expectations have been set. The publisher can help establish what developmental work has been done already, and also what the aim is for the book in terms of readership.
You need to know the story well to have some of the trickier conversations, and to build trust with the author. If you haven't read it properly and can only make vague comments or forget the characters' names, it's not good enough. Read it again, create a mud map and note down the characters, their family tree, the timeline. Where I can, I also try to read an author's earlier work to see what their style is like, and try to get a perspective on their journey as a writer. I ask them what has worked well for them in past edits and what hasn't worked well. I also ask them what they expect from me as an editor, and if they have anything in particular they'd like me to focus on.
In my relationships with writers, I try to be honest and consistent. If I don't feel conviction that I'm right, I won't bring up a suggestion. I won't go in for the sake of it. Ideally, both parties start from a position of respect. If that respect goes both ways, then it is possible to achieve so much more when it comes to improving the story – which is always the ultimate goal.
You received the inaugural Rosie Award (Rosanne Fitzgibbon Award) for Editorial Excellence for your work on All Fall Down by Matt Condon. How did it feel to receive that award?
It was a tremendous honour! When I was rising through the profession there was initially a lot of talk, especially in fiction, about striving to be an "invisible" editor – this idea that if you are doing your job well there is no evidence of you on the page. I do appreciate the importance of making the work seamless, but one of the inadvertent consequences of this is that it makes it very hard to put a value on the aspects of the work nobody sees. Having an award to aspire to as an editor is a fantastic way to honour the role editors play in the book creation process and provides an opportunity to gain recognition from your peers for the work you do. The editors I know put their hearts and souls into every book. The editorial team is the engine room of the publishing house – where the manuscripts are nurtured and crafted and transformed into books. Winning the Rosie was a real validation for the work I have done over the past few years. I would encourage all editors to show support for the award by entering it. As a group we should feel proud of the work we do. Even if it is just among our peers, maybe we should be making more of a clamour about how good we are. Because editors are some of the most dedicated, smartest and funniest people I know.
For tickets to episode #02 of the Author/Editor series with Jacqueline Blanchard, Larissa Behrendt and Madonna Duffy to go the Brisbane Writers Festival page. For more information about the Author/Editor series and the exciting line-up planned for 2022, visit BWF's online events page.