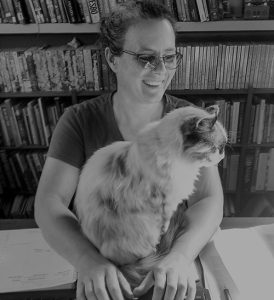 On Thursday 31 March, editor and author Rebecca Freeman presented to IPEd members on Self-Publishing for Editors. The presentation was a great overview of how to work with self-publishing authors as well as providing some information on how editors can value-add with self-publishers. 
Rebecca started her presentation by introducing attendees to the types of people who tend to self-publish (those with a niche audience, those frightened of being rejected by traditional publishers, those with experience in the industry who want to gain control of the process and those who believe they're going to be a bestseller and get rich from self-publishing). She went on to explain how the motivations and expectations of the authors can help guide editors to establish parameters, set realistic expectations and adjust their communication style accordingly. 
She also advised attendees to value their own work, and not to be too flexible with negotiating their fees. Some clients will come to you with a cost already in mind and when your price is higher, they try to barter you down. Sticking to your rates shows the client you value your time and believe in the quality of your work and will encourage them to value your work, too. 
Throughout her presentation, Rebecca stressed the importance of clear communication in all aspects of working with self-publishing authors. She also talked about the benefits of networking within the industry, recommending your clients to other editors with various expertise and in turn, over time, having that same generosity returned. 
As part of the discussion, members were reminded that IPEd, in conjunction with the Australian Society of Authors, developed a Letter of Agreement template to help editors and authors clearly identify the parameters of the work. This template can be found in the MemNet Member area. 
The recording of this presentation is now available here.