Meet our new committee members
Laurie Bradford – events

Some background on your career path — what led you to editing?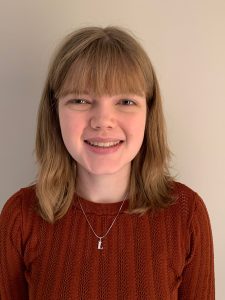 I was frequently on "proofreading duty" in high school, so when I started my studies at Curtin University I was intrigued by the editing units. That's where I developed a true passion for editing; I thrived in those classes and wanted to do more. I became an editor for Curtin Writers Club in 2021 and thoroughly enjoyed the experience – it was incredibly rewarding to help other authors bring out the best of their writing. Now I want to continue developing and progressing my skills and take new editing opportunities.
If you were not an editor, what would you do?
Probably be a librarian or an English teacher, or dedicate most of my time to writing. My job would have to involve books in some way!
What do you do in your spare time?
Reading! I've been a lifelong reader, and you can often find me curled up in an odd position with a book. If I'm not reading I'm often writing, watching animated TV shows, going down a Google rabbit-hole or daydreaming about my 50th story idea. 
What's your favourite holiday destination? Why?
Anywhere down south is wonderful; I love the quiet, the cooler weather, the scenery and the amazing food. I can properly relax and unwind down there, in true introvert fashion, (or properly focus on writing and editing work without distraction!) Margaret River and Pemberton are two of my favourite locations.
Do you have any pets?
Unfortunately not, but I'd love to have a cat (or several) one day! My first would preferably be a black cat. 
What are your favourite books/movies?
I can never decide on just one favourite; I have a list of favourites for both!
For books, some favourites include: Six of Crows by Leigh Bardugo; The Other Side of Perfect by Mariko Turk; Last Night at the Telegraph Club by Malinda Lo; The Gilded Wolves by Roshani Chokshi; Legendborn by Tracy Deonn; Nevermoor by Jessica Townsend; After Story by Larissa Behrendt; Off the Record by Camryn Garrett and The Monster of Her Age by Danielle Binks.
I don't follow movies as much, but some standouts are Spider-Man: Into the Spider-Verse; The Batman; all of the Middle Earth films; The Lego Batman Movie; Reign of the Supermen; The Half of It; The Lion, the Witch and the Wardrobe and Prince Caspian, and Shang-Chi and the Legend of the Ten Rings.
Michelle Smith – Communications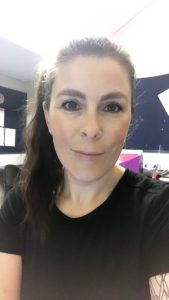 When and why did you join IPEd?
I joined IPEd in March 2022 so I'm a very new member. I wanted to be part of IPEd because there are so many benefits and opportunities to learn and connect with others in the industry. 
Why are you prepared to volunteer your own time to IPEd?
Volunteers are at the heart of many associations, and volunteering is a great way to use previous experience while also gaining new knowledge and skills. Giving my time allows me to learn more about IPEd, make connections with other members and work with experienced industry professionals. 
What is your current job?
I'm a career-changer so I was relief-teaching in term 1, studying, and attempting to start a freelance business. I volunteer for Project Gutenberg, which has been a wonderful way to do some proofreading and formatting for a good cause.
Some background on your career path — what led you to editing?
In my previous lives, I have worked in corporate accounting and teaching. Both involved extensive writing and editing, but teaching helped me learn concepts in English that I missed in my own schooling. I left my permanent teaching job to be more available for my twins and I knew I wanted to work with books and words somehow. Editing seemed a logical side step. 
Describe your family members
I live with my seven-year-old identical twin daughters and my 12-year-old black cat, Maddie. Our beautiful dog, Oscar, passed away a few years ago and we still miss him very much. 
Tax for freelancers with Bob Poolman

Date: 19 May 2022, 6.00 pm to 7.00 pm AWST
Location: online via Zoom
Book: here
Read like an editor book club – endings

Date: Tuesday 7 June 2022, 6.00 pm to 7.30 pm AWST
Location: TBC

Book: TBC
Artificial intelligence and editing with Amara Motala
Date: 16 June 2022, 6.00 pm to 7.00pm AWST
Location: TBC
Book: TBC