From the president

By Margaret Trudgeon AE (edvic.president@iped-editors.org)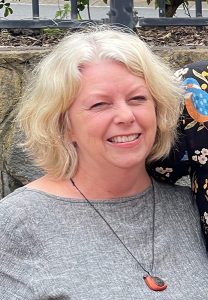 Greetings everyone from your new Editors Victoria acting president. I've had a bit of a shaky start to my presidency after "doing a Dan" down some stairs at a holiday house. Fortunately my back is ok, but I'm typing this with my left hand, having fractured the right one, along with my left foot. I've finally fulfilled my wish to be ambidextrous – be careful what you wish for!
Some of you may know me, as I've been around Editors Victoria for many years. I was on the committee back in the 1990s as training officer, before re-joining it three years ago as secretary; then I took on the vice-president's role at our last ABM. I've always tried to attend a couple of EdVic events every year to keep in touch with other editors, as well as training and events. Editors are definitely my people! I've been a freelance editor for over 25 years now and mainly work in the areas of science education and art.
The committee has been gearing up for the second half of the year after the summer holidays. The events subcommittee ran a highly successful talk by Erin Brenner on blogging on 3 March.
On 23 March, Andy Jackson is hosting a Zoom cuppa on poetry editing, which is already fully subscribed. And on 24 March we will be running another "Ask an editor" student Zoom session. In April, Overland journal editor and prize-winning writer Evelyn Araluen will be speaking, and there will be a professional development workshop on editing narrative nonfiction with Nadine Davidoff.
I'm still transitioning into my new role as acting president, and the committee is currently looking  to fill a few other roles that have become vacant. If you are interested in joining the committee please drop me a line – we're currently looking for a treasurer, a projects and outreach officer, an inclusion and access adviser and a replacement vice-president. Being on the committee is a great way to meet people and stay in the loop.
I'd like to thank Stephanie Holt for her three years as president. She's been great to work alongside, and I wish her all the best for her new position on the IPEd Board. I'm glad to know she'll still be on the committee!
In the meantime – happy Easter and take care on any holidays you might be having!
New members
EdVic is pleased to welcome members who have joined or upgraded since our last newsletter. 
Associate member:
Student/graduate members:
Afrah Alanazi
Lauren Connell
We look forward to seeing you at our workshops and events and encourage you to make the most of IPEd's networks for news and support.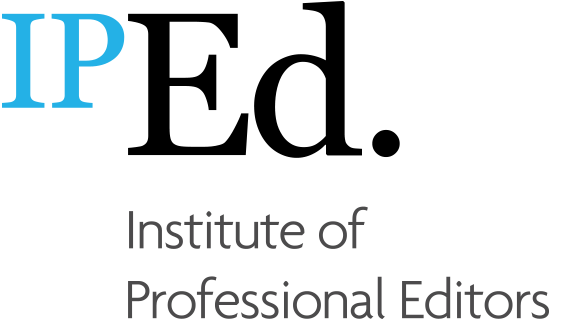 The Institute of Professional Editors Limited (IPEd) is the professional association for Australian and New Zealand editors.
IPEd acknowledges the Traditional Custodians of the unceded lands throughout Australia and their connections to land, sea and community. We pay our respect to their Elders past and present and extend that respect to all First Nations peoples today.