From the committee
Kia ora,
Our thoughts are with those hit by January and February's flooding, storms and cyclones. The devastation has been immense, and the clean-up and recovery will take a lot of time. Please take care of yourselves the best you can.
The new year brought a few changes to the EdANZ committee. Marja Stack has stepped down as our social media officer and Elizabeth Beattie has joined the Accreditation Board as our new Aotearoa representative.
Marja has been on the committee since its inception in 2019 and has done a fantastic job these last few years. She isn't going too far though, as she is continuing her work with the Standards update. Thank you for all your hard work, Marja!
Our current budget officer, Deborah Shaw, has picked up the social media role from Marja, so you will see her pop up in the EdANZ Facebook group. She will share details about IPEd events, editing-related job vacancies and articles about the editing profession in Aotearoa. Feel free to share editing and publishing news that you see, too.
A big thank you to Liz for joining the Accreditation Board. The next exam will be in August 2024. It's not too early to start thinking about sitting the exam!
We're always on the lookout for new committee members. Our current vacancies are listed in the Volunteer Vacancies section of the IPEd website (log-in required). If you have any questions about the roles, get in touch with Deborah.
Thank you,
The EdANZ committee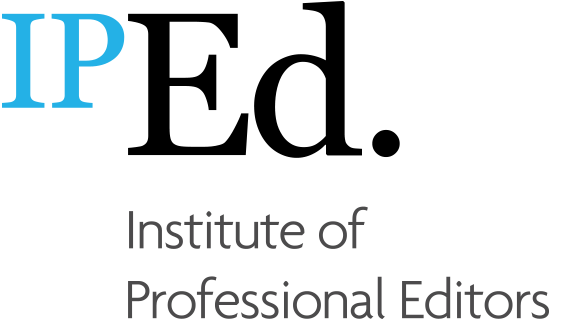 The Institute of Professional Editors Limited (IPEd) is the professional association for Australian and New Zealand editors.
IPEd acknowledges the Traditional Custodians of the unceded lands throughout Australia and their connections to land, sea and community. We pay our respect to their Elders past and present and extend that respect to all First Nations peoples today.