CEO's message
At the Brisbane Writers Festival (BWF), I was pleased to co-present the Author-Editor Showcase session.
It featured editor Anne-Marie Te Whiu, author Grace Lucas-Pennington and session chair and author Ashley Hay.
The panel discussed the unique, complex (and sometimes fraught) relationship between author and editor, including the issues and challenges that arise and how solutions are found.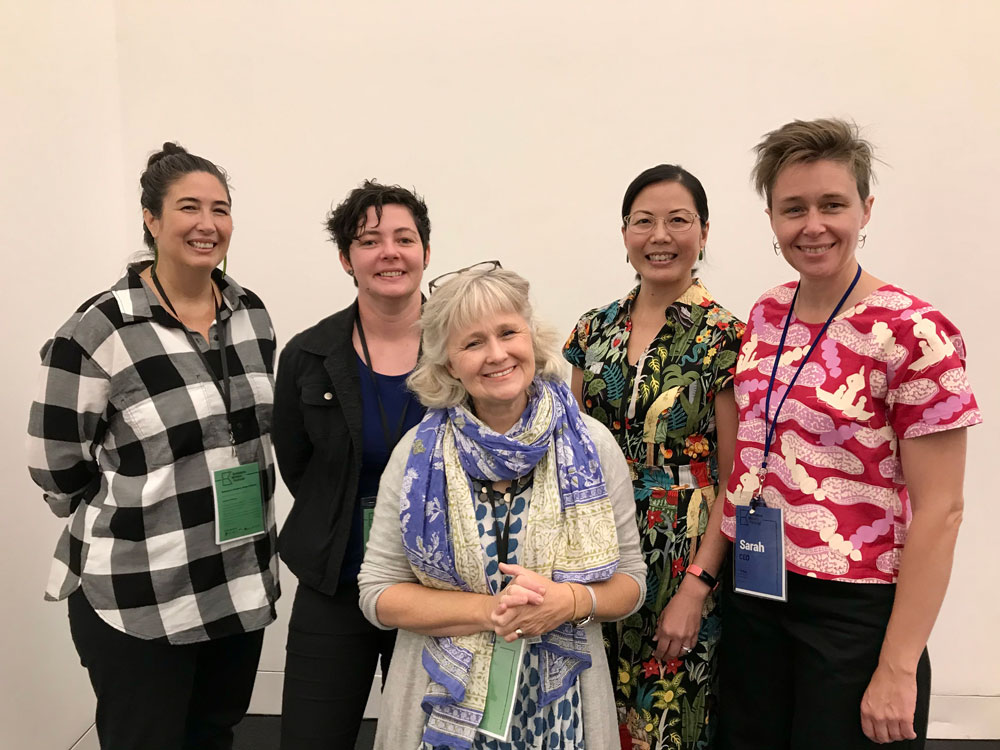 From left, editor Anne-Marie Te Whiu, author Grace Lucas-Pennington, chair and author Ashley Hay, IPEd CEO Karen Lee and BWF CEO Sarah Runcie.
The live session was in addition to the online Editors and authors in conversation series, which you can join via the BWF website.
In my introductory remarks, I talked about how the work of an editor is largely unseen. They work behind the scenes refining language, tightening messages and making words shine so that readers experience all the delight intended by the writer.
I was pleased when BWF CEO Sarah Runcie approached me about the series, because she has been an active advocate for editors. The series enables us to showcase the vital role of editors in the publishing process.
During the series, we've heard from authors about how editors perform the role of trusted guardians in championing the authenticity of voice throughout the process of editing; how their carefully crafted advice brings out the best in their author's prose; and how the chemistry and trust between them helps to sculpt the novel into a work of art.
Editors and authors in conversation
The latest episode of the online IPEd-BWF series Editors and authors in conversation features author Meg Mason and editor Catherine Milne. Meg has written extensively for newspapers and magazines. Her third book, the novel Sorrow and Bliss, was first published in Australia in 2020 and published worldwide this year.
Catherine has worked in publishing for many years, including with Penguin Books, Allen & Unwin and, since 2012, with HarperCollins, where she is Head of Fiction. Meg and Catherine discuss their editorial process over two titles, Sorrow and Bliss and You Be Mother.
The series has been very popular, with ticket sales going well. Sarah and I are refining the concept as the series progresses, so there's always something new.
IPEd members receive a discount, so sign up for the forthcoming events or the whole series.
The discount code was in an email to all members on 18 February 2021. If you can't find it, please email communication@iped-editors.org with BWF-IPEd code in the subject line and the codes will be sent to you.
You can sign up and get more information here. A new episode is released each month and the series will be available to view until 31 December 2021.
Authors and editors in conversation has received assistance from the Copyright Agency's Cultural Fund. 

Welcome to new APA President
I'd like to welcome James Kellow, the new President of the Australian Publishers Association (APA).
In APA's latest newsletter, James writes that while last year was uniquely challenging, it was also a year of ingenuity, adaptation, invention, renewal, change and evolution; one with the potential to drive positive outcomes in the years to come.
He said emerging strongly from 2020 speaks volumes about the creativity, commitment and determination of those who work in the publishing industry, and the depth and breadth of talent and skill.
I agree. IPEd looks forward to continuing its excellent relationship with APA and working with James as the new President.
Aesthetica magazine awards
UK-basedAestheticamagazine has opened entries for itsAestheticaCreative Writing Award.
Aestheticais seeking new writing talent to enter their poetry and short fiction.
The prize is £5,000, with £2,500 awarded to each of the poetry and short fiction winners, and publication within the Aesthetica Creative Writing Anthology, which is awarded to 60 writers, shortlisted by a prestigious judging panel.
For more information, go to the Aesthetica website.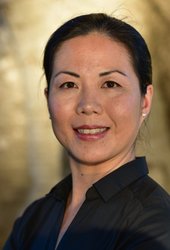 Kind regards
Karen Lee
CEO