IPEd's survey of members in April 2021 asked employee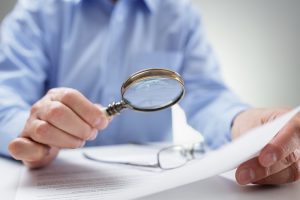 editors whether they were covered by an award or enterprise-bargaining agreement (EBA) in 2019–20. Of the 86 Australian employee editors who replied, a quarter (26%) said they were not covered by an award or agreement, and 36% were unsure, leaving 35% who provided the name of their award. 
Knowing what award or EBA you are employed under is the first step in ensuring you are paid appropriately and receive the conditions you are entitled to. Editors work in a variety of roles and organisations and the award or agreement may not specifically refer to the role of editor. The Book Industry Award sets out minimum rates of pay and conditions for editors and publicists at various levels.
For some Australian workplaces, an EBA has been negotiated, through the relevant union, between staff and the employer. The relevant union may vary depending on the workplace and may include the Media, Entertainment and Arts Alliance.
Of the Australian editors in the survey who did know their award, about half of the 31 awards or agreements named were clearly government agreements, mostly state government. Four editors were employed under university agreements and three under the Book Industry Award. Nine other responses included the private or not-for-profit sectors, or were not specific enough. These responses show the diversity of editing and organisations that employ editors, and the varied pay and conditions of work.
Examples of awards, not necessarily those named in the survey, include:
To find out what award or agreement you may be employed under, check your initial employment documents, check your organisation's intranet or ask your colleagues or HR contact. Find a copy of your award, and read and understand it.
More information
The survey report is available for members here. There is also a discussion thread on the IPEd Discussion Board to discuss the survey results or answer any questions. Previous survey reports are available to members here. 

Dr Rhonda Daniels AE
Member, Pay Rates Working Party