IPEd is seeking member volunteers to chair or co-chair the Standing Committee for Academic Editing (SCAE).

This is a leadership role for an organised and committed person to implement the broad terms of reference for IPEd's SCAE. 
The chair should be someone who:
is committed to IPEd's mission and strategic objectives

has the energy, time and vision to promote academic editing for IPEd

is passionate about supporting the work of academic editors

has experience with or an understanding of academic editing.
As chair of the SCAE, you will lead such projects as:
developing IPEd's program to promote academic editing

developing resources to support academic editors.
All SCAE meetings are conducted via Zoom. This role may particularly suit someone based in regional Australia or New Zealand who would like to become more involved with IPEd, and who does not have current branch or other standing committee duties.  
The chair's duties include:
reporting to the IPEd Board

setting the agenda for SCAE meetings

chairing the SCAE meetings

liaising with other standing committees and branch committees on academic editing matters

coordinating with SCAE members to complete tasks, and providing support and oversight to achieve desired outcomes.
If a co-chair is appointed, the above duties may be shared, as agreed by the chair and co-chair.
Please express your interest via email to secretary@iped-editors.org by 25 February 2022. In your email, please include a summary of your relevant knowledge and experience, and an indication of your reasons for applying and your expected capacity for the role.
The role is open to IPEd Professional or Honorary Life Members (including Accredited Editors).
See the IPEd annual report for recent SCAE activities here. 
See the IPEd website and members-only website for resources already developed by SCAE here.
See the SCAE terms of reference here.
Dr Rhonda Daniels AE
Member, Standing Committee on Academic Editing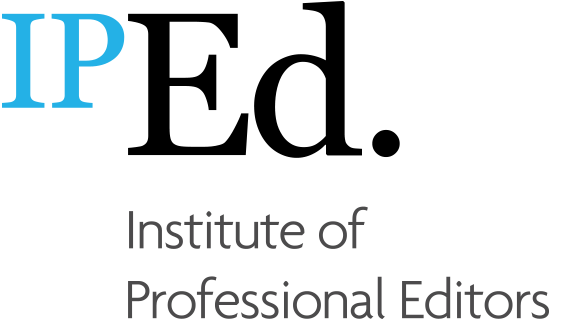 The Institute of Professional Editors Limited (IPEd) is the professional association for Australian and New Zealand editors.
IPEd acknowledges the Traditional Custodians of the unceded lands throughout Australia and their connections to land, sea and community. We pay our respect to their Elders past and present and extend that respect to all First Nations peoples today.