From the committee
By Joan Gladwyn
We hope you are keeping safe and warm. The year is passing quickly and the committee is already making plans for the Annual Branch Meeting (ABM), which will take place on Tuesday 18 October. Some committee members are stepping down, having been in position for three years, ever since EdANZ was first formed.
New committee members will be warmly welcomed. If you would like to contribute to Editors Aotearoa New Zealand, and have queries about the roles of the committee, do contact any of the committee members, listed below:
President – Vacant
Secretary – Bella Mae
Budget Officer – Deborah Shaw

Committee members:
Training Officer – Susi Bailey
Outreach – Alison Wilson
Social Media – Marja Stack
Membership – Joan Gladwyn
Newsletters – Jane Matthews
Conference – Caroline Simpson
Ex-officio committee members are:
IPEd Board Director (vacant) – edanz.director@iped-editors.org
Accreditation Board Delegate –  Helen Bradford
More details will follow in the September issue of Gatherings.​
New members
Wendy Neale      Student Member
We look forward to meeting you in person. Please reach out if you need help navigating IPEd.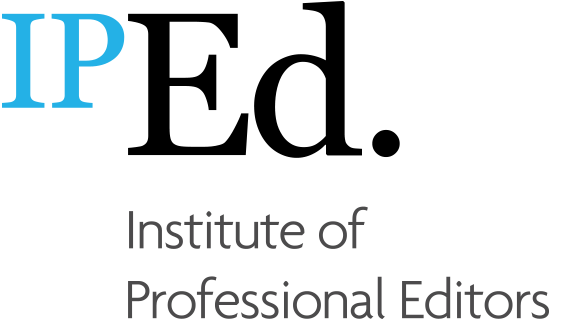 The Institute of Professional Editors Limited (IPEd) is the professional association for Australian and New Zealand editors.
IPEd acknowledges the Traditional Custodians of the unceded lands throughout Australia and their connections to land, sea and community. We pay our respect to their Elders past and present and extend that respect to all First Nations peoples today.