Sharing conference articles
In this issue we start sharing articles written by volunteer authors from the presentations at the recent highly successful IPEd conference.
The articles will appear in forthcoming issues and will be tagged with #IPEdConf21 for ease of grouping them together. Thank you to all those who volunteered to contribute articles on conference sessions they particularly enjoyed.
Dr Gershwin, Mr Innes, Prof Sussex and A/P Allen's involvement is with the assistance of the Copyright Agency's Cultural Fund.

Australian standards for editing practice
The 2013 edition of the Standards is due for revision.
We invite all members and the wider publishing industry to submit revisions to the Australian standards for editing practice.
IPEd aims to update the Standards to reflect current practices in both Australia and Aotearoa New Zealand. It will be renamed the IPEd standards for editing practice.
Submissions close on 30 September 2021.
Submissions should specifically identify:
any standard that is no longer relevant and should be omitted

any language that needs updating

any new standard that should be included.
The IPEd Standards Working Party will then begin a detailed consultative and review process on the proposed revisions. 
Read more here, and submit your comments here.
Hachette Australia Summer Internship Program
The 2021 Hachette Australia Summer Internship Program, starting in November, provides a broad understanding of the trade publishing business and a deep dive into how the various departments within a commercial publishing house work together.
Applications for the full-time four-month program open on Wednesday 4 August 2021 and close on 30 August 2021.
Members interested are invited to submit their CV,  an expression of interest outlining what they most look forward to in a career in publishing and, if applicable, details of course accreditation to careers@hachette.com.au.
FAQ on the internship program can be found here.
Website update
We will very shortly be using the IPEd Discussion Board to let members know more about the website feedback.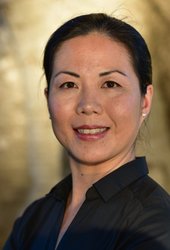 Warm regards
Karen Lee
CEO