From the president

By Margaret Trudgeon AE 
The days are getting a bit cooler and summer is starting to feel like a distant memory as we all look forward to the Easter break. I'm well on the mend after a recent fall and am currently settling into the president's role, while learning about all the different duties of the position.
Meanwhile, poetry is enjoying a resurgence as an area of interest and popularity, and is being celebrated in style at Editors Victoria with two events.
On 23 March we held a very popular and well-attended cuppa on "Editing poetry: nothing to be scared of", hosted by celebrated Melbourne poet Andy Jackson. Our student adviser Cai Bardsley fielded a range of carefully thought-out questions from the attendees on all aspects of poetry editing and publication, which Andy answered with great aplomb.
Coming up, on 27 April, Overland journal editor and prize-winning writer Evelyn Araluen will be presenting her thoughts on poetry and her experiences of the literary scene at our next  speaker event. Bookings for this will open in early April.
In PD news, freelance book editor and writing/editing teacher Nadine Davidoff is running a workshop on "Editing narrative non-fiction" to be held via Zoom on Tuesday 30 May from 10 am to 1 pm. Having attended one of her courses in the past, I know she will offer some very valuable insights.
Following these events, we will be gearing up to attend the 11th IPEd conference (2 to 9 May), and Editors Victoria will be hosting an in-person get-together for Victorian delegates on 3 May.
I hope everyone manages to take some time off to recuperate from the start of the year!
Margaret
New members
EdVic is pleased to welcome members who have joined or upgraded since our last newsletter.
Professional member:
Jessica Phillips
Associate member:
Harsha Trivedi
Student/graduate member:
Olivia Greco
We look forward to seeing you at our workshops and events and encourage you to make the most of IPEd's networks for news and support.
New member profile: Peter Loupelis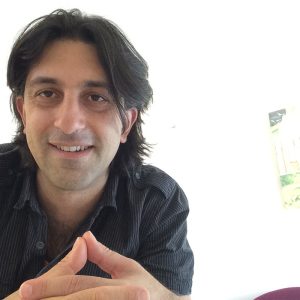 Q: How long have you been an editor and how did your career begin?
A: I've been editing in voluntary positions for years, but never considered it [as a career]. Even when I was working as a lecturer and helping students with proofreading essays and teaching students how to write and format, I had no idea I had the skills to be an editor. Then a friend who'd recently been made senior editor in a publishing company asked me to join the team – so I did! That was the start of 2022 when I was feeling like a career change, so I jumped on board.
Q: What type of editing makes up the majority of your work?
A: I do all of it in my role – structural, substantive, copy and proofreading. Our material is fictional nonfiction (or is it nonfictional fiction?) in mind, body, spirit type stuff.
Q: What aspect of the profession do you find most challenging?
A: I'm trying to pick up some freelance work to diversify my skills – like fiction or theses or memoirs. But I'm finding it hard to get a gig. I'm doing some copyediting for a science journal but honestly the pay for that is abysmal; I'm doing it for the experience though, and my main income provides what I need, so it's not a big stress.
Q: How would you like to build your skills as an editor?
A: I want more experience … as a neurodiverse person, I learn best through "doing" so I don't need to learn skills per se (I've learned those ad infinitum) but I need opportunities to do structural edits on fiction or memoirs, which I can then show as experience.
Q: What are you looking forward to about being a member?
A: Learning more about the industry and meeting and hopefully working with other editors.
Upcoming EdVic training course: "Editing narrative non-fiction" with Nadine Davidoff
Date: Tuesday 30 May 2023, 10.00 am to 1.00 pm AEDT
Location: Online via Zoom
Details: This workshop will equip editors with the necessary skills to confidently assess narrative non-fiction writing
Bookings: Details will be provided soon
We will examine the key concepts of successful non-fiction – such as voice, narrative propulsion, clarity, tonality and cohesion – and discuss how to frame your response so that a writer may develop these essential elements in their work.
We will look at exemplary examples of the craft, drawn from a wide range of authors, and critique writing that falls short of these benchmarks. The workshop is suitable for all editors at various stages of their careers – from those just starting out to more experienced practitioners. There are no prerequisites and participants need only bring their curious minds.
Presenter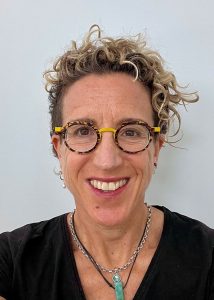 Nadine Davidoff is a freelance book editor and writing/editing teacher with extensive trade publishing experience. She has worked as a senior editor at Random House and a commissioning editor at Black Inc.
Nadine's clients include major publishing companies and literary agents for whom she undertakes structural editing and copyediting. Nadine offers manuscript development services to established and first-time authors seeking editorial feedback before submitting their work to an agent or publisher.
Nadine has taught in RMIT's Professional Writing and Editing course and she teaches the annual Fiction Editing Masterclass in Melbourne University's Masters of Publishing program.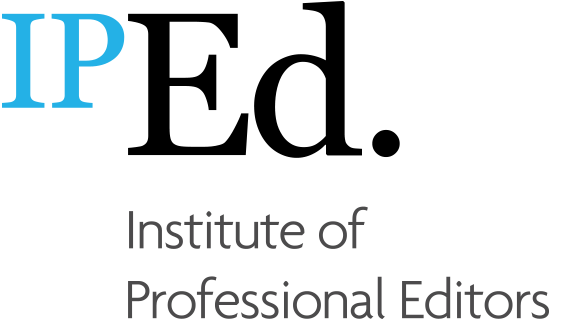 The Institute of Professional Editors Limited (IPEd) is the professional association for Australian and New Zealand editors.
IPEd acknowledges the Traditional Custodians of the unceded lands throughout Australia and their connections to land, sea and community. We pay our respect to their Elders past and present and extend that respect to all First Nations peoples today.