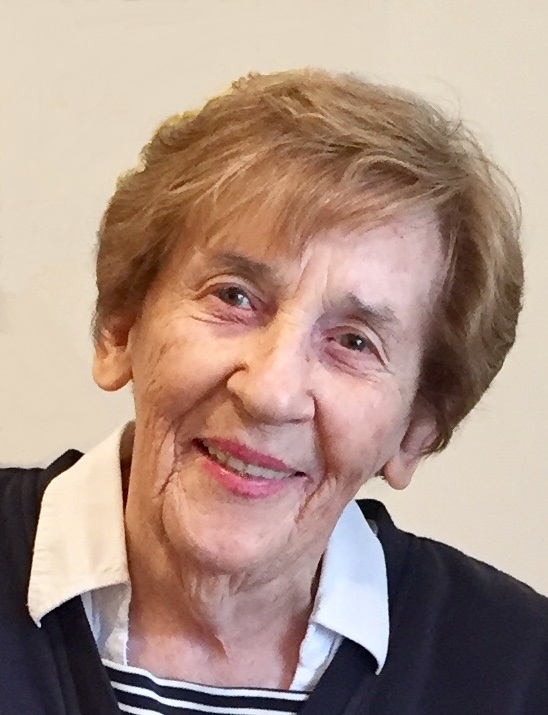 Elizabeth Manning Murphy DE
The inaugural winner of IPEd's Janet Mackenzie Medal is Canberra-based Elizabeth Manning Murphy DE.
Elizabeth is principal of Elizabeth M Murphy & Associates and an author, editor, trainer, mentor and business consultant.
She is an honorary life member of IPEd and the Canberra Society of Editors (CSE), a CSE past president and remains on the CSE committee.
The Mackenzie is IPEd's highest award. It is given to an outstanding professional editor who has lifted the standard of the editing profession and/or given exemplary service to IPEd.
The award honours Janet Mackenzie DE (1947–2018), who was an honorary life member (and founding member) of Editors Victoria and served IPEd in many capacities over many years, including as a member of the first Standards Working Group, 1998–2001, and on the Style manual 7th Edition Steering Group, an IPEd working party. Janet resigned from that working party only weeks before her death in September 2018.
Elizabeth and Janet knew each other well and worked together as members of an IPEd group that developed the accreditation exam in 2007. 'Janet was an inspiration to me and many other editors,' she said.
Elizabeth's interest in language began at the kitchen table as a child when her father insisted only French be spoken at meal times. Then a 'grammar fusspot' English teacher instilled into her the nuances of sound grammar.
She later graduated with a BA (Hons) in Linguistics from the Australian National University.
Elizabeth did not consciously decide on a career as a writer and editor – 'I just fell into it'. It followed many years as a part-time teacher, predominantly in the TAFE system.
She has written more than 15 books, including Effective writing: plain English at work and Working Words. (Both are available to members at discounted rates. Log into the member portal to access the member discounts page.)
She has taught English and professional writing at universities and developed and presented workshops in English grammar and effective writing in plain English style.
She is an editorial adviser to the 7th edition of the Style manual and joint coordinator of the IPEd Mentoring Program. She says mentoring 'isn't teaching, counselling or coaching, but contains a little bit of all of them'.
Elizabeth established her consultancy in 1979. It provides communication skills assistance, training, and writing and editing services to federal and state government departments and private organisations and individuals in Australia, Fiji, South Africa and the UK.
Her editing focuses on non-fiction and research theses, often for students whose first language is not English. Her favourite work is editing theses because she learns so much about so many different subjects.
When told of her selection as the inaugural Mackenzie winner, Elizabeth was 'gob-smacked, to put it mildly'.
She mused on why she was selected, but an impressive eight-page CV attests to her commitment to the editing profession and desire to help her colleagues.
Her teaching ability is renowned. Elizabeth's Grammar in a nutshell workshop has been presented around Australia and overseas.
Any writing she edits will be full of comments. 'I explain in words they understand, in plain English.'
She is focused on lifting standards in editing. 'So many editors didn't learn grammar at school and I see they need to ask questions about even simple things, like commas and hyphens.
'All editors who also write should get their own work edited. Everyone can make mistakes; sometimes you can't see your own silly slips.'
Elizabeth says she is 'truly honoured to be the inaugural recipient of the Mackenzie' and has pledged to continue her work for a long time to come. 'I'm not slowing down at all.'