Our sponsors
We'd like to express our appreciation towards Monash University Publishing, a bronze sponsor of the 11th IPEd Editors Conference. Established in 2010, Monash University Publishing publishes books of the highest standard across the humanities and social sciences, with special interest in books that specialise in Asian studies, politics, education, communications, Australian history, Indigenous issues, culture and society.
Thank you for supporting the conference and the work of IPEd.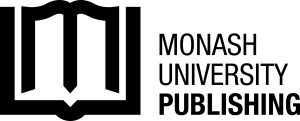 Become a sponsor
Our fully virtual 2023 conference is open to domestic and international attendees, including attendees from Australia, New Zealand, Editors Canada, the UK's Chartered Institute of Editing and Proofreading, and South Africa's Professional Editors Guild.
Among over 300 domestic and international participants in this well-recognised professional conference, we have internationally high-profile speakers to deliver keynote speeches.
As a sponsor, you'll receive domestic and international exposure for your business to freelance and in-house editors, publishers, designers and indexers, universities, and public and private sectors. The sponsorship categories are designed to suit different organisations' needs, including Gold Sponsor ($5k), Silver Sponsor ($3k) and Bronze Sponsor ($1k). 
Depending on the levels of the sponsorship, 
The sponsors' name and logo will be in the first slide of

all or some

sessions during the conference, including key note speeches, presentations, workshops, interviews, and panel discussions. 

The sponsor could also choose to fund specific workshops and/or panel discussions. 

The sponsorship will be acknowledged in all IPEd's social media accounts and online promotions.

Discounted registrations.
To secure your sponsorship in time, please contact: edqld.executivemember@iped-editors.org