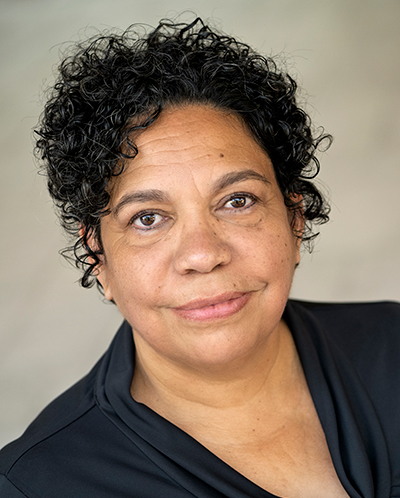 Keynote speaker – Dr Sandra Phillips
Associate Professor Sandra Phillips teaches at Western Sydney University in the School of Humanities and Communication Arts, and is a researcher with the School's Writing and Society Research Centre. After a career in publishing at Magabala Books, UQP, and later Aboriginal Studies Press and freelance, Sandra completed a PhD as a mature-aged student and sole parent of three sons. Sandra has been a full-time academic since 2012, her current research includes an industry-connected project on community publishing in regional Australia. Sandra's intellectual and cultural leadership continues to be sought after from key stakeholders in Australian writing and publishing. Sandra is Wakka Wakka and Gooreng Gooreng.
Photo credit: Mick Richards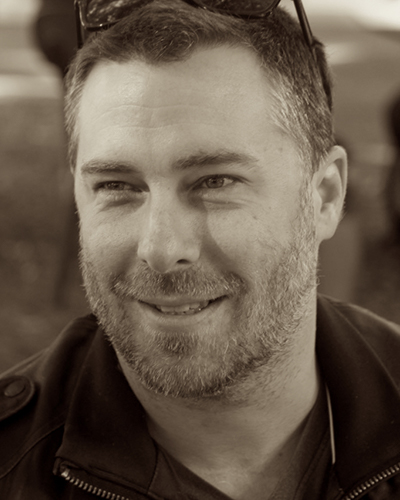 Keynote speaker – Joel Naoum
Joel Naoum is a the Head of Trade Product at Booktopia and has previously been a publisher, editor, blogger and writer. He ran Pan Macmillan Australia's digital-first imprint Momentum and, in 2011, completed the Unwin Fellowship researching digital publishing experimentation in the United Kingdom. He also ran Critical Mass, a book publishing consultancy for authors looking to self-publish.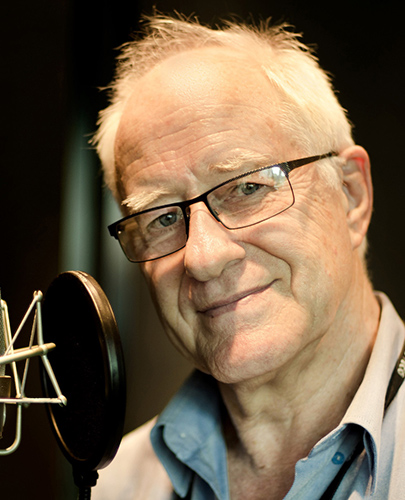 Keynote speaker – Roly Sussex
Emeritus Professor Roland Sussex OAM, FQA, Chevalier des Palmes Académiques
Roland (Roly) Sussex (M.A. Hons Canterbury; PhD London) is a specialist in language, communication and culture, and health communication. He was Professor of Applied Language Studies at the University of Queensland from 1989 until 2010. Before that he taught Linguistics and Russian at the University of Reading (UK) and Monash University in Melbourne, and was the foundation professor of Russian at the University of Melbourne from 1977 to 1989.
He is currently Research Professor in the Institute for Teaching and Learning Innovation, and in the School of Languages and Cultures, at the University of Queensland. Since "retiring" he has become involved in social issues as a public intellectual.
He was chair of the Library Board of Queensland from 2009 to 2014, and then Deputy Chair (2014–2016). He was President of the Alliance Française of Brisbane (2010–2017), and is currently President of the English Speaking Union of Queensland (2018–).
In 2012 he was made Patron of the Institute of Professional Editors, and in 2020 Patron of Communication, Speech & Performance Teachers (Inc.).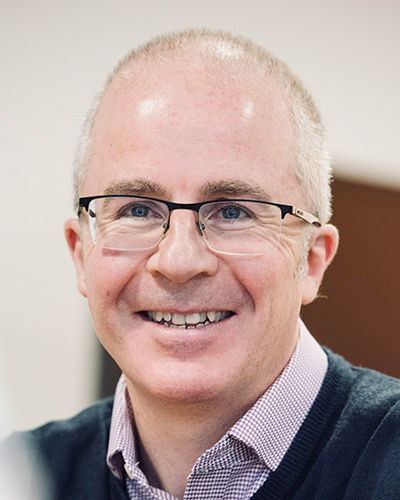 Keynote speaker – Martin Delahunty
Martin Delahunty BA NatSci, MBA is Director of Inspiring STEM Consulting which provides publishing strategy, business development and training services to science publishers, universities, pharmaceutical companies and publishing service providers. A core focus is open science publishing principles and best practices.
Martin is a former Global Director at Springer Nature with over 30 years' experience in science publishing and is a former Training Subject Director Association of Learned & Professional Society Publishers. He is Past Secretary for the International Society for Medical Publication Professionals and a Fellow Royal Society for the Encouragement of Arts, Manufactures and Commerce.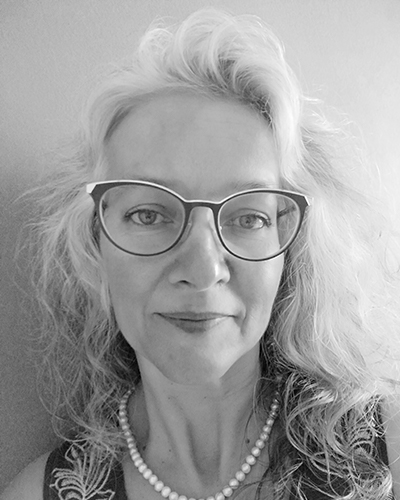 Panel speaker – Alexis Grewan
Alexis has been the chairperson of the Professional Editors' Guild (PEG) in South Africa since May 2021 (term ending May 2024) and is a PEG Accredited Text Editor. As an editor and writing consultant, Alexis values accuracy and upholds high standards of editing and writing practice. She is ethical, vigilant, disciplined and reliable; she believes these values should form the basis of professional relationships and continuing professional development. She worked in two previous (and very different) professions before entering the world of language practice. She is a collaborator with a flexible style of communicating which supports her capacity to adapt to change and manage new challenges.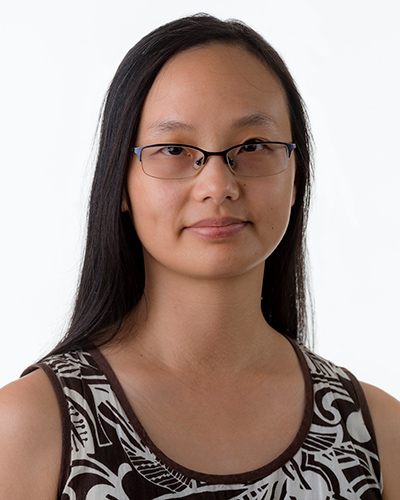 Panel speaker – Iva Cheung
Iva Cheung (she/her) is a Certified Professional Editor, indexer, publishing consultant, and health communication researcher. She holds a Master of Publishing degree and a PhD in health sciences, and she teaches plain language at Simon Fraser University and the University of British Columbia. She has won Editors Canada's Tom Fairley Award for Editorial Excellence, President's Award for Volunteer Service, and Karen Virag Award for promoting the editing profession, and she's a member of the Plain Language Technical Committee for Accessibility Standards Canada.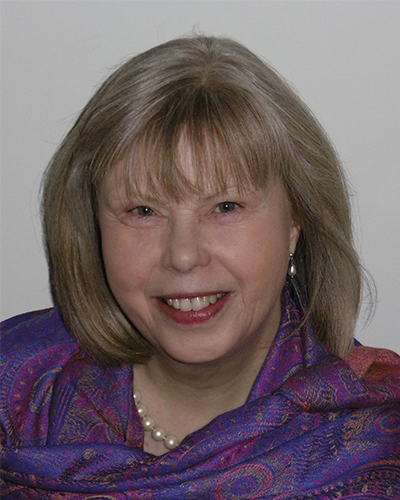 Panel speaker – Janet MacMillan
Janet MacMillan is the Professional Standards Director at the Chartered Institute of Editing and Proofreading (UK). She has been a wordsmith all her working life. Following degrees in history, politics and law, she started her working life as lawyer, based in the City of London and working occasionally in other European and North American jurisdictions. After over a decade in the City practising commercial litigation, she moved to East Anglia where she broadened her expertise to include domestic violence, child and women's abuse, and international child abduction. Throughout her legal career she particularly enjoyed the use of words, in both advocacy and writing.
After leaving the practise of law in 2003, Janet followed a long-time hankering for the publishing world and trained as an editor and proofreader in both the UK and Canada. She joined the CIEP (the SfEP) in 2011, became an Advanced Professional Member in 2017 and was elected to Council in September 2022.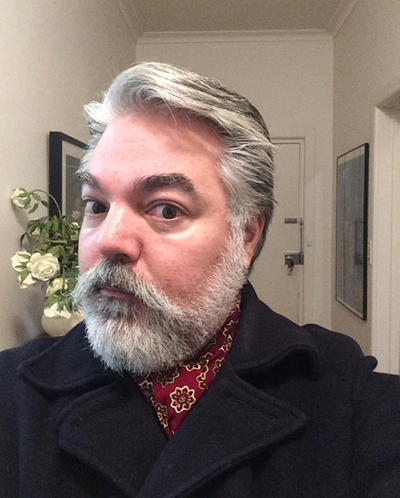 Panel speaker – Tim Coronel
Tim Coronel is the general manager of the Small Press Network and an industry adjunct lecturer in publishing and communications at the University of Melbourne. He has been involved in the book industry one way or another for over 30 years – variously as a bookseller; a journalist and commentator on the book trade; a writer, editor and publisher of books, magazines and online content; and as a publishing consultant. He has previously worked as the editor and publisher of Books+Publishing and other publications at Thorpe-Bowker, as a publicist for Monash University Publishing and in the marketing department of Cengage, as well as continuing to work as a freelance editor and publishing consultant for clients ranging from trade publishers to statutory and government bodies.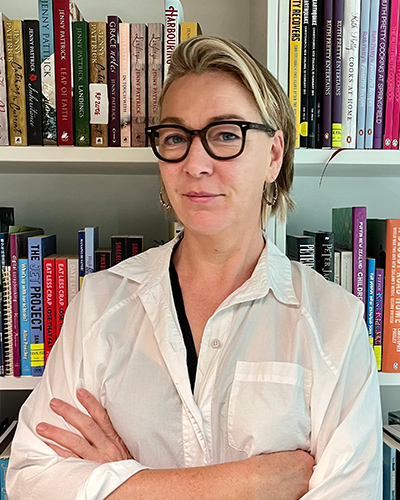 Panel speaker – Claire Murdoch
Claire Murdoch is Head of Publishing at Penguin Random House New Zealand where she directs Aotearoa's leading book publishing program across fiction, non-fiction, te reo Māori, children's books and audiobooks. She has 20 years' experience in the Australian and New Zealand media and book industries in roles at Fairfax, Allen & Unwin, Museum of New Zealand Te Papa Tongarewa and RNZ (formerly Radio New Zealand). In this time, her books and authors have won numerous awards. Claire represents publishing and authors as a member of the Council of the Publishing Association of New Zealand, the New Zealand Book Awards Trust and the Whitireia Publishing School Advisory Board, and previously the Victoria University Press Advisory Board, NZ On Air and CNZ.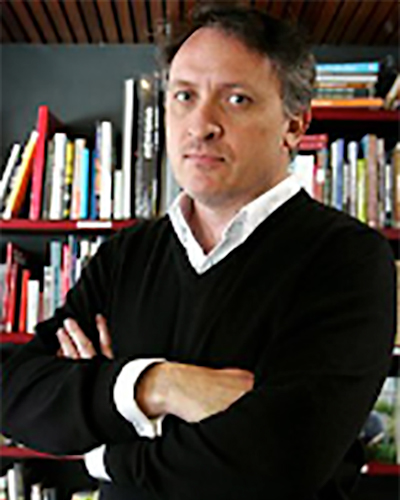 Panel speaker – Stuart Glover
Dr Stuart Glover manages policy and government relations for the Australian Publishers Association. He was the founding Director of the Brisbane Writers Festival and a lecturer in writing and publishing at a number of Australian universities. He has published extensively on Australian literary and cultural policy.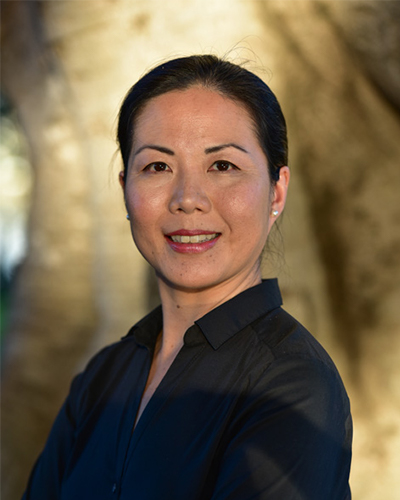 Panel chair – Karen Lee
Karen joined IPEd six years ago when it first transitioned into a national, and now international organization. With qualifications in law, a decade-long stint in federal politics as a senior policy adviser and chief of staff, she also cultivated a passion for advocacy on behalf of refugees and asylum seekers in the not-for-profit sector. Karen is also a writer who lives in Brisbane with her husband, two children and a very active border collie.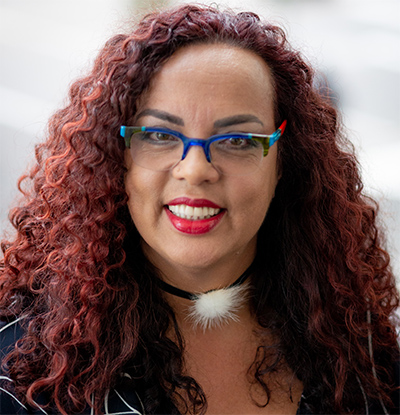 Workshop presenter and session speaker – Dr Renée Otmar DE JMM HLM
Renée Otmar has been a professional editor since 1989 and has worked extensively as an editor, public health researcher and ethicist. She is a consultant and practising editor in academic, creative nonfiction and fiction genres including contemporary fiction, historical fiction, crime fiction and romance. Renée provides training for editors, and regularly presents guest lectures, workshops and seminars, particularly on editing for representation, diversity, equity and inclusion. As a certified coach, she has developed a unique methodology for trauma-sensitive approaches to editing, and provides professional supervision for editors and writers working with sensitive, explicit or distressing content. Renée has served as a board director and on human research ethics committees since 2013.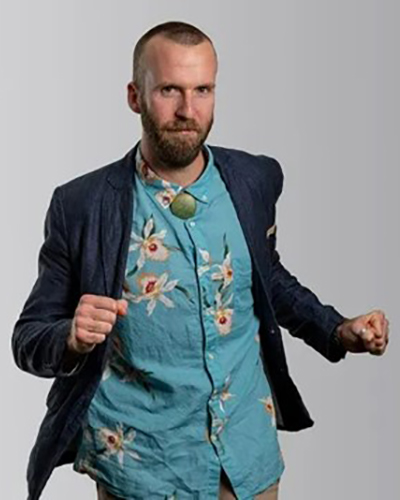 Workshop presenter and panellist – Thomas McGrath
Thomas is the Training Manager and Consultant, Write Limited. He is an inspiring and energetic trainer, facilitator, and leader. His previous role was deputy principal of a high school. Before that, he was an English teacher for 10 years. From this experience, he has developed tools for working with learners' varying motivations, skills, and backgrounds. Thomas' experience as a change facilitator for national brands involved on-stage performance, training, management, and an understanding of technical topics. Thomas brings his expertise to client workshops and, as Training Manager, to Write's team of trainers and management team.
From his experience in teaching, Thomas has become adept at tuning in to an audience's needs. He's an enthusiastic motivator, who gets his trainees excited about what they're doing. He enjoys giving constructive feedback to help learners grow. Thomas is also intrigued by the social impacts of plain language — making the benefits of information more accessible to all parts of society.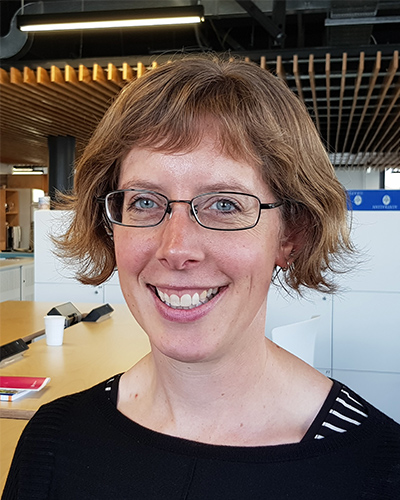 Workshop presenter – Theresa Crewdson
Theresa Crewdson has worked in publishing since 2006. She worked at Lift Education for nearly a
decade and is now a freelance editor for both local and international clients, alongside her tutoring work on the Whitireia Publishing Programme.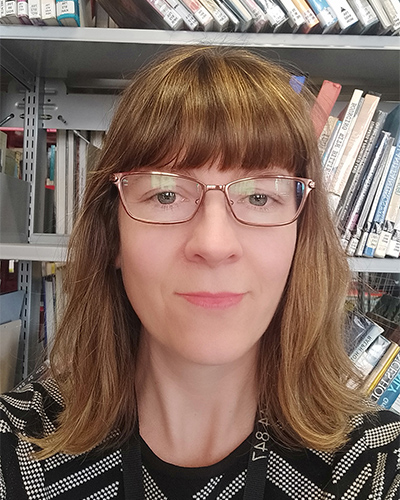 Workshop presenter – Odessa Owens
Odessa Owens has worked in publishing for more than 15 years, making award-winning books for Te Papa Press until 2015, when she joined the Whitireia Publishing programme. In 2016 she was the convening judge of the PANZ Book Design Awards, and she was one of the judges of the 2020 Ockham New Zealand Book Awards.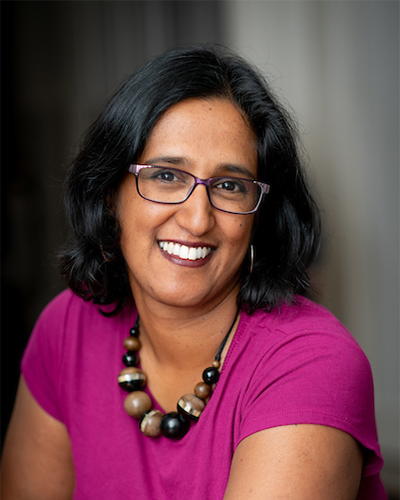 Workshop presenter – Malini Devadas
Malini Devadas has been a professional editor since 2004 and a mindset coach since 2018. Malini has studied with some of the biggest names in the marketing industry and has successfully applied what she has learned to grow her own editing and coaching business for academics. She created Edit Boost to help editors become confident marketers so that can find more clients and earn more money.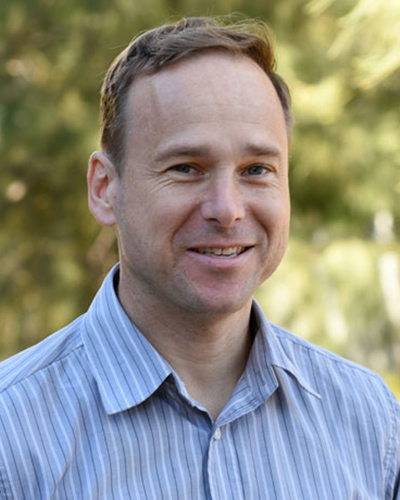 Workshop presenter – Darren Goossens
Darren is a writer, editor and training manager at Biotext, an Australian content
development company.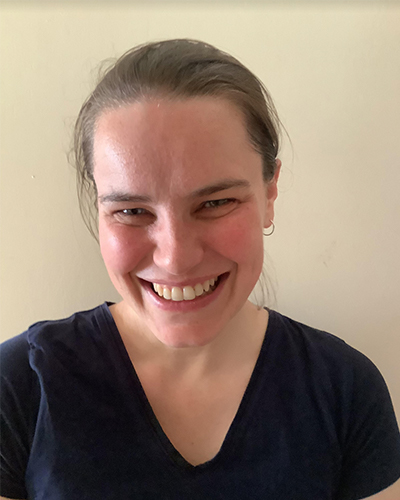 Session speaker – Maryanne Park AE
Maryanne Park is an accredited editor, with a decade of experience. She began her career as a mechanical engineer, but has spent the last decade working as a technical writer and editor. She often works in educational publishing, specialising in secondary science and maths resources, and has experience at creating digital resources for secondary education. Maryanne is passionate about helping educators to teach a wide range of students, with diverse needs and abilities.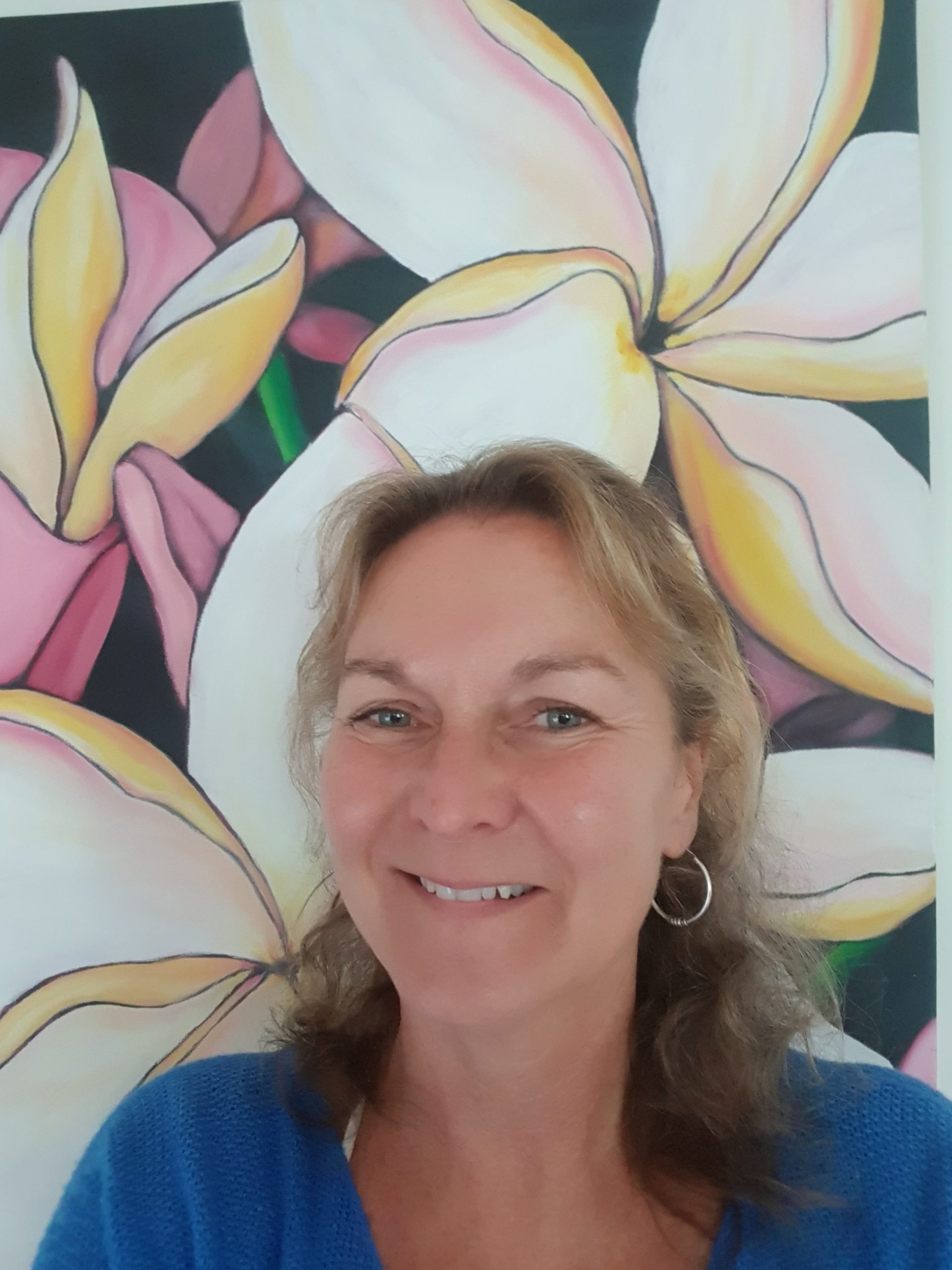 Session speaker – Julie Ganner AE
Julie Ganner AE has over 30 years' experience in book editing and editorial and production
management, specialising in educational publishing. She chairs IPEd's Accessibility Initiative
Working Party and is IPEd's representative to the Australian Inclusive Publishing Initiative (AIPI),
a cross-industry forum on print accessibility. Julie has delivered presentations and workshops
on inclusive publishing and editing for accessibility for writers, editors and publishers. She is co-
author of Inclusive publishing in Australia: an introductory guide, which was published in 2019.
The guide is available for free download from the AIPI website.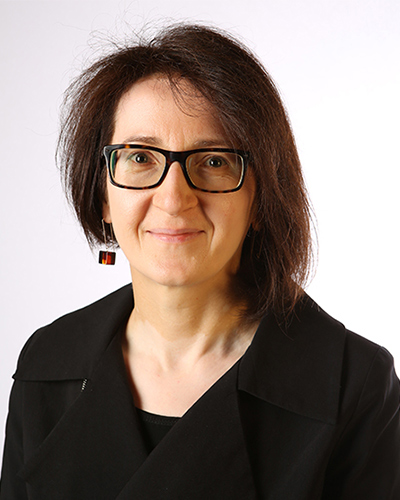 Session speaker – Dr Agata Mrva-Montoya
Dr Agata Mrva-Montoya is a lecturer and degree director of Master of Publishing at the University of Sydney. She is a publishing researcher, teacher and professional with more than 15 years of industry experience. Previously she worked at Sydney University Press, where she led the implementation of accessible publishing practices. She is a member of the Australian Inclusive Publishing Initiative and the Executive Committee of the Round Table for People with Print Disabilities. Grounded in her professional experience, her research focuses on the impact of innovation, technology and power on the book publishing industry and scholarly communication.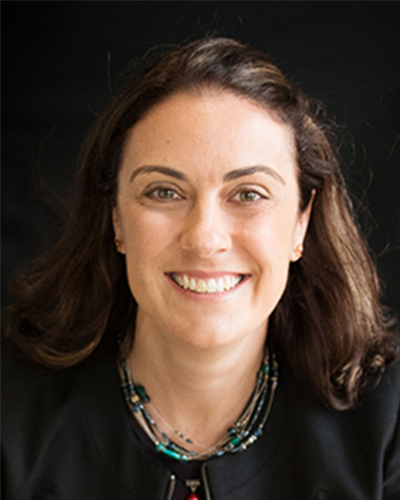 Session speaker – Kayt Duncan
Kayt Duncan is an author-illustrator and independent publisher of accessible children's picture books which include Spotty Dotty, available in print, and Twin Vision (print/braille combined), and Once Upon A Whoops, available in a dyslexic-friendly large-print format. She is passionate about early-years literacy allowing all children to reach their full reading potential. Kayt advocates for, and educates the independent children's publishing industry about, alternative format books, enabled through her role as the Children's Book Council of Australia's National Officer and Secretary of Book Links Qld. As a volunteer for Braille House, she produced a Braille Awareness educational comedy show for school- and preschool-aged children for Braille House, which won 2018 What's On For Kids national award for Best Not-for-profit Children's Show.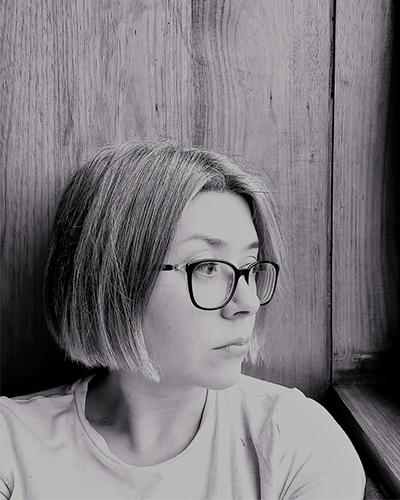 Session speaker – Caitlin Whiteman AE
Caitlin Whiteman AE, Elemental Communications and Weave
Caitlin Whiteman is a writer, editor and content designer. With her own business, Elemental Communications, Caitlin writes and edits plain English texts for corporate, not-for-profit and government clients. She also works for Melbourne-based content strategy agency Weave, which helps clients create digital content that meets user needs in the best way possible.
Caitlin has postgraduate diplomas in Publishing and Communications (Melbourne) and Applied Social Research (Monash), as well as a Bachelor of Arts (Hons) (UQ).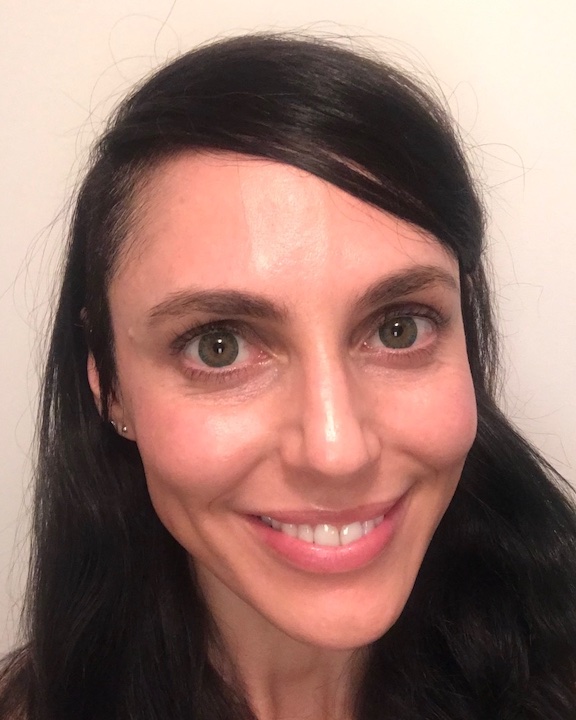 Session speaker – Rebs Harris AE
Deemed as having "too much personality" for an engineer, Rebs renounced that career and retrained in writing, editing, and publishing. She completed her MA WEP at UQ in 2013 and became an IPEd-accredited editor in 2018. When not internationally stalking Bob Dylan, she works as a technical writer and academic editor.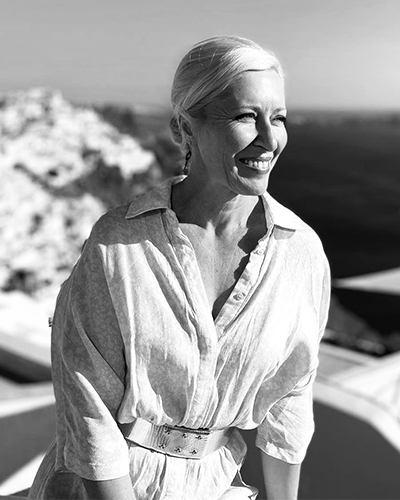 Session speaker – Dr Katherine Day
Dr Katherine Day is a Lecturer in Publishing Practice at the University of Melbourne. Before becoming an academic, she worked in-house at Penguin Books (pre-merger) for eight years and then worked as a freelance editor for PRH, Allen & Unwin, Thames and Hudson, Rockpool and Working Title Press. Her research focuses on the intersection between publishing, law and policy, how author–publisher relationships are negotiated post contract, and the incidence and impact of editorial mediation of texts both in print and online. Her latest publication, Publishing Contracts and the Post Negotiation Space (Routledge, 2023), is available now.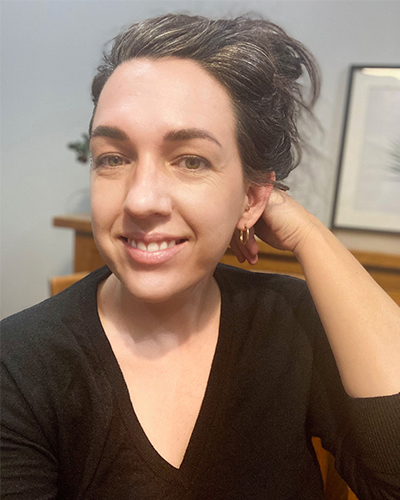 Session speaker – Camilla Cripps
Camilla Cripps is a writer, editor and publisher with a special interest in Australian fiction and poetry. Living and working on Dharawal country, Camilla is a lecturer and editing and publishing researcher at the University of Southern Queensland. She is also a senior editor at Spineless Wonders, an independent small press based in Sydney with a focus on sudden writing and short form fiction.
Through her research into trauma-informed editing practice,
Camilla
raises awareness of the importance of trauma-informed care in the creative arts, and how trauma affects the praxis of authors and editors. At present,
Camilla
is developing a set of guidelines for trauma-informed editing practice, with a focus on early-career editor education on reading resilience.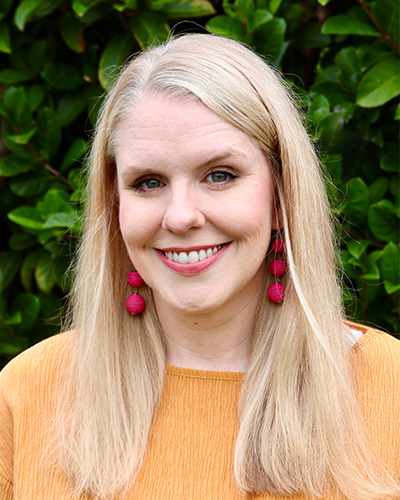 Session speaker – Justine Dixon Cooper
Justine Dixon Cooper spent the first years of her editing career in the United Kingdom. Here, she learnt the pitfalls of prescriptivism and the unexpected truth about traditional British English spelling. Since that heady time, more than a decade ago, she has specialised in plain English editing in Australia.
Justine now runs Goldfinch Editing Services, a freelance consultancy that works with corporate and non-profit organisations. She is a member of the IPEd Standards Working Party and a firm believer that what is plain can also be beautiful.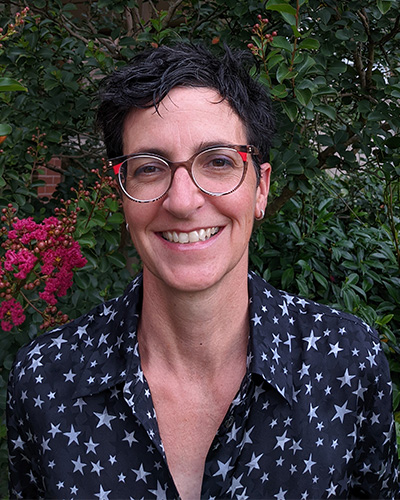 Session speaker – Elizabeth Beach PhD AE
Elizabeth is an editor and proofreader based in Sydney. She has a background
in psychology and linguistics and completed her PhD in infant speech
perception. She turned to editing after 20 years working in the research,
government and academic sectors. In 2020, she passed the accreditation
exam and set up her freelance editing business. Now working at the Plain
English Foundation, she relishes the opportunity to contribute to projects
that make a real difference for readers. Elizabeth is an active member of
IPEd's NSW branch committee and coordinates the IPEd Mentoring Program
in her role as chair of the Mentoring Standing Committee.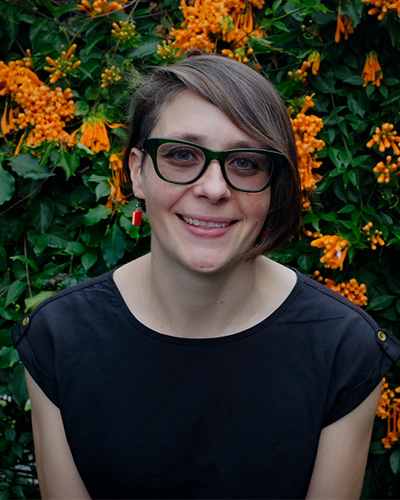 Session speaker – Dr Louise Merrington AE
Dr Louise Merrington AE is a freelance editor and writer specialising in complex content and plain English for government, businesses, universities and non-profits. She holds a PhD in international relations, a BA (Hons) in media and communications/Chinese, a Diploma of Business specialising in non-profit governance, and a Certificate in Professional Editing and Proofreading. She has previously worked as a journalist, as an intelligence analyst and editor with the Defence Intelligence Organisation, and in university communications. After starting her own business in 2016 she taught professional writing to the Australian Public Service, and she now works primarily with a Canberra-based content agency as part of a team redesigning government websites. She is also the author of three published novels, a communications handbook for volunteer organisations, and numerous media articles and conference papers.
Louise currently sits on the Standards Australia Plain Language Working Group and is the Editors NSW delegate to the IPEd Accreditation Board. She was diagnosed with autism in 2022 and is an advocate for greater awareness of neurodiversity in the editing profession.
Photo credit: Sharon Joseph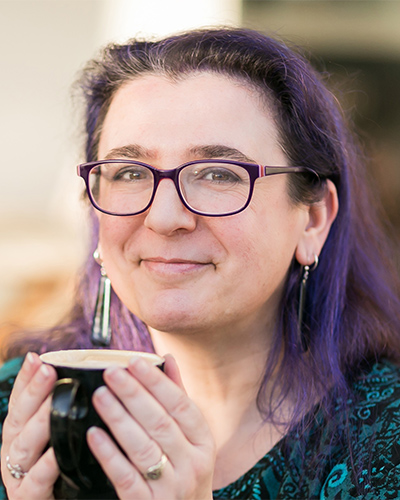 Session speaker – Tanja Gardner
Tanja Gardner has worked professionally with language for over 15 years. After starting as a copywriter, she switched to editing in 2015. As of writing, she has edited more than 35 non-fiction books, along with numerous web pages, articles, reports, proposals and other corporate documents.
In 2021, at age 48, Tanja received a formal ADHD diagnosis, which helped her to understand many of the struggles she'd experienced over her working life. She's now exploring how best to use the unique skills and perspectives her ADHD gives her to benefit her clients and – ultimately – their readers.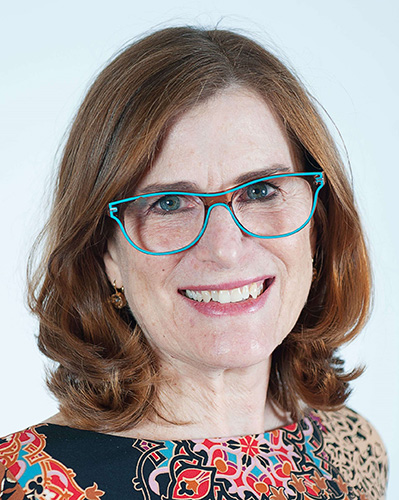 Plenary speaker – Charlotte Cottier AE
Charlotte Cottier AE specialises in copyediting for academics, research students and independent authors of fiction and non-fiction through her freelance editing business. She has an MA in Editing and Publishing and worked in research administration at QUT for 17 years. A member of IPEd's Standing Committee on Academic Editing since its inception in 2017, Charlotte was part of the pod that revised the Guidelines for editing research theses in 2018–19. She joined the IPEd Accreditation Board in 2021 and was appointed chair in January 2023. When she's not sharpening sentences or wrestling formats in Word, Charlotte loves dancing, reading and honing her word and number skills with cryptic crosswords and sudoku.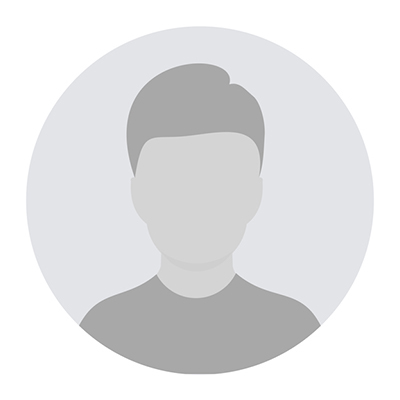 Session speaker – Nigel Brew
Nigel is a postgraduate trained and accredited editor with over 15 years editing experience. He
works in the Australian Parliamentary Library as a director in the Research Branch, but also leads the Library's team of editors. He edits Library research publications; advises on editing, writing and
language issues; coordinates editing training and resources; and remains a member of the working group for the new Australian Government Style Manual. Nigel also does casual freelance editing in a private capacity, including pro bono editing for a national charity and advocacy group. He is currently President of the Canberra Society of Editors.